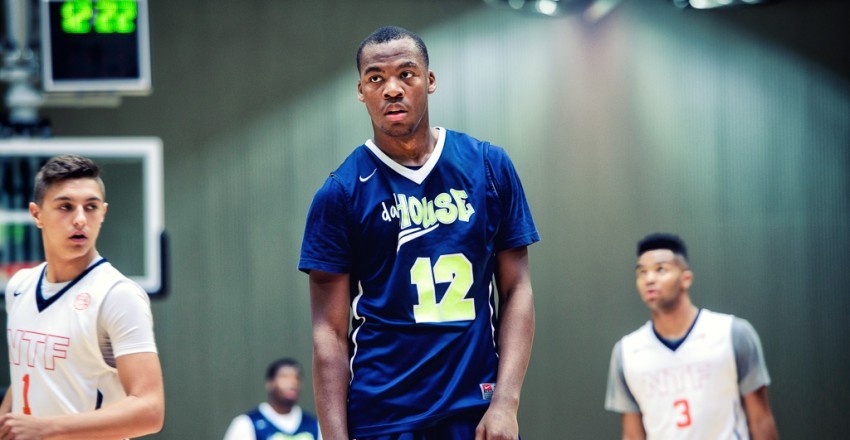 2018 Cleveland (MS) Central power forward K.J. Williams announced his commitment to Murray State during senior night festivities at his high school on Friday night, a source told HoopSeen.com.
"I chose Murray State because I have a great relationship with the coaching staff and I like the playing style," Williams told HoopSeen.com on the reason behind his commitment.
Williams, a talented 6-foot-8 forward, went unnoticed for much of his high school career. Up until this year, the senior was a three-sport athlete, as he excelled in football and baseball to go along with basketball. However, last May, Williams opted to play on the travel circuit with Mississippi-based Da House.
During the month of July, Williams was one of the hottest prospects in the South, as he landed several scholarship offers. Mid-major and high-major programs tracked him closely at Best of the South. Murray State was one of the first programs to reach out to Williams, and, in the end, it paid off for the Racers. 
Head coach Matt McMahon and the Racers were able to beat out the likes of Western Kentucky, Southeastern Louisiana, and a host of other schools for Williams' commitment. 
Williams is the second commitment for the Racers, as he joins fellow Mississippi guard DaQuan Smith. The duo is ranked No. 4 and No. 5 respectively in our 2019 Mississippi state rankings.