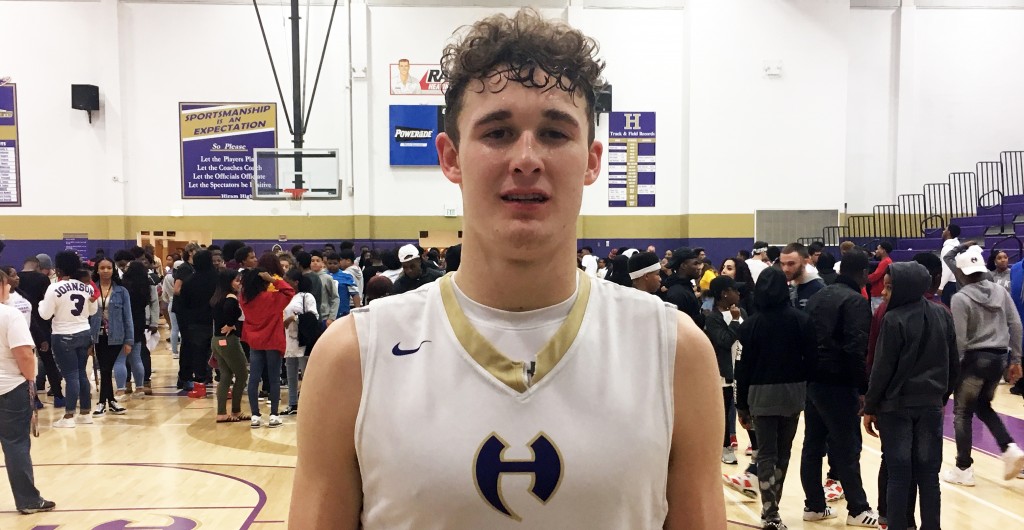 HIRAM, GA - The first round of the GHSA state basketball tournament continued on into the second day of action on Saturday and Nathan Presnell made sure he and his Hiram teammates weren't ending their season. 
Hiram beat Cedar Shoals 39-35 in a knock-down-drag-it-out defensive struggle. And Presnell was the most exciting playmaker on the floor throughout the contest. 
Presnell, a 6-foot-8 forward, finished with 22 points, seven rebounds, three blocks and two steals. Moreover, he had a back-to-back stretch with a drive to the rim dunks that brought down the house of Hiram. 
"It got us alive. It got the student section and everybody involved," Presnell said. "It was just crazy, real crazy." 
Presnell showed flashes of why he's trending this season. The 6-foot-8 junior attacked the zone from the top of the key and made several impressive rim drives. He's a good rebounder with good hands and altered a number of shots on defense. Based on this game and review of tape, he'll make a debut in our Georgia 2019 rankings soon. 
"I'm real happy (with my progress)," Presnell said. "Coach (Darius) Hodge has got me coming a long way since last year to now. He's got my post moves right, my jump shot is good. I'm really thankful to coach Hodge." 
The starting quarterback on the Hiram football team, Presnell is also garnering interest on the hardwood. He said Mercer and Furman, among others, have made entry-level recruiting contacts.