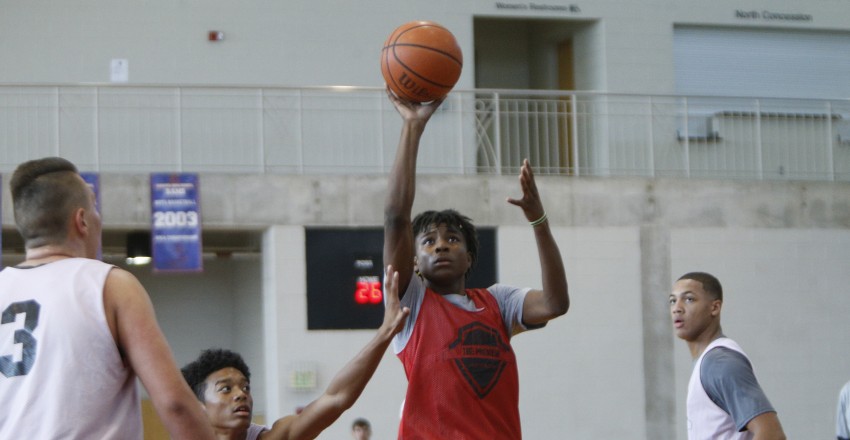 2019 Tuscumbia (AL) Deshler point guard J.P. Robinson jumped into the state conversation as a freshman a few years ago, as he had a dazzling performance in regional play at Wallace State-Hanceville. Since then, the 5-foot-10 lead guard hasn't looked back.
In fact, Robinson has cruised into 2018 with a quick – and loud – start to the new year. Robinson is averaging 37 points per game in his last three outings, including games with 36, 46, and 28 points. The 46-point outing against Central-Florence was also a career high.
Throughout his career, Robinson has been distinguished as a pass-first point guard with a knack for setting up his teammates and being a facilitator. However, the junior has worked to improve his shooting from the outside. He is knocking down jump shots at a consistent rate now, making him an even more dangerous offensive threat. 
North Alabama and Samford have been in recently to see Robinson, who is ranked as the No. 16 overall prospect in our 2019 Alabama state rankings. Southern Miss, UT-Arlington, and others are showing interest.
Deshler is playing in the Colbert County tournament this week, where a potential Deshler-Muscle Shoals championship game would be highlighted by a Robinson-Mark Sears matchup.