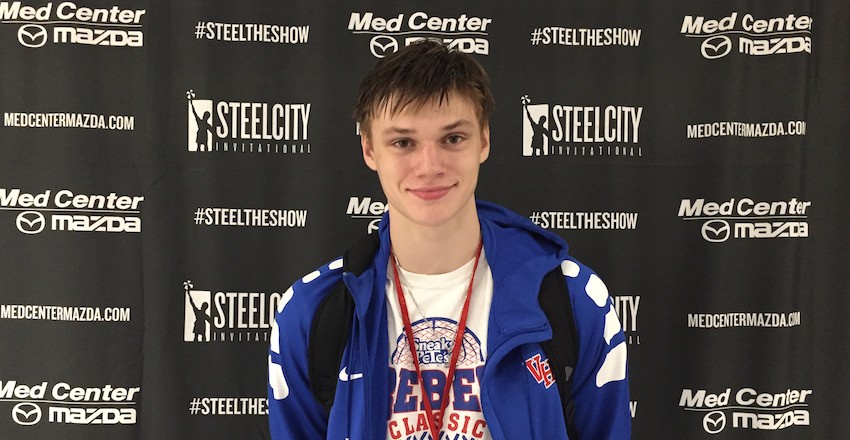 Last year during the Steel City Invitational, 2019 Vestavia Hills (AL) big man Paul Michael Hargrove stood 6-foot-5 and showed some promise as a potential Division II prospect.
Fast-forward to last week at this year's invitational tournament and Hargrove now stands at 6-foot-8 and possibly still growing. Hargrove's recent growth spurt makes the junior a name low and mid-major college programs need to be familiar with – especially high-academic institutions.
Hargrove is currently the top-ranked student in his class, carrying a 4.6 GPA with his advanced classes on board. The high academic student has always made waves in the classroom, but he's starting to spark some interest on the hardwood, too.
"Last year I was 6-foot-5, but I just gradually grew over the past year and now I'm 6-foot-8. I have tall cousins but I never expected it to be like this," Hargrove told HooSeen.com following a loss to Parker on Thursday.
MIT made the trip South to Samford University for the Steel City Invitational last week. The legendary academic school had a coach in attendance to watch Hargrove on Wednesday and Thursday.
"MIT is showing some interest. They were here yesterday and again today, I believe," he said. "Mercer and Lipscomb have sent me letters and are showing some interest, but that's about it."
With his recent growth spurt, Hargrove still moves like a prospect in a 6-foot-5 frame. He has great feet and excellent mobility, making him a tough matchup for opposing big men. Hargrove also brings solid hands and a soft touch around the goal. Despite being skilled and having some moves with his back to the basket, Hargrove still has loads of untapped potential, just because he hasn't played a lot of basketball at his height.
"I played with JSI Elite last spring but I didn't play in the summer. I had some academic stuff I wanted to focus on during that time."
That is one of the main reasons why Hargrove has gone rather unnoticed to this point. However, that won't last for much longer. At 6-foot-8 with a good skill-set and high academics, Hargrove is bound to host many different college programs in the near future.
Hargrove will also make an appearance in our 2019 Alabama state rankings that will be updated after the New Year.