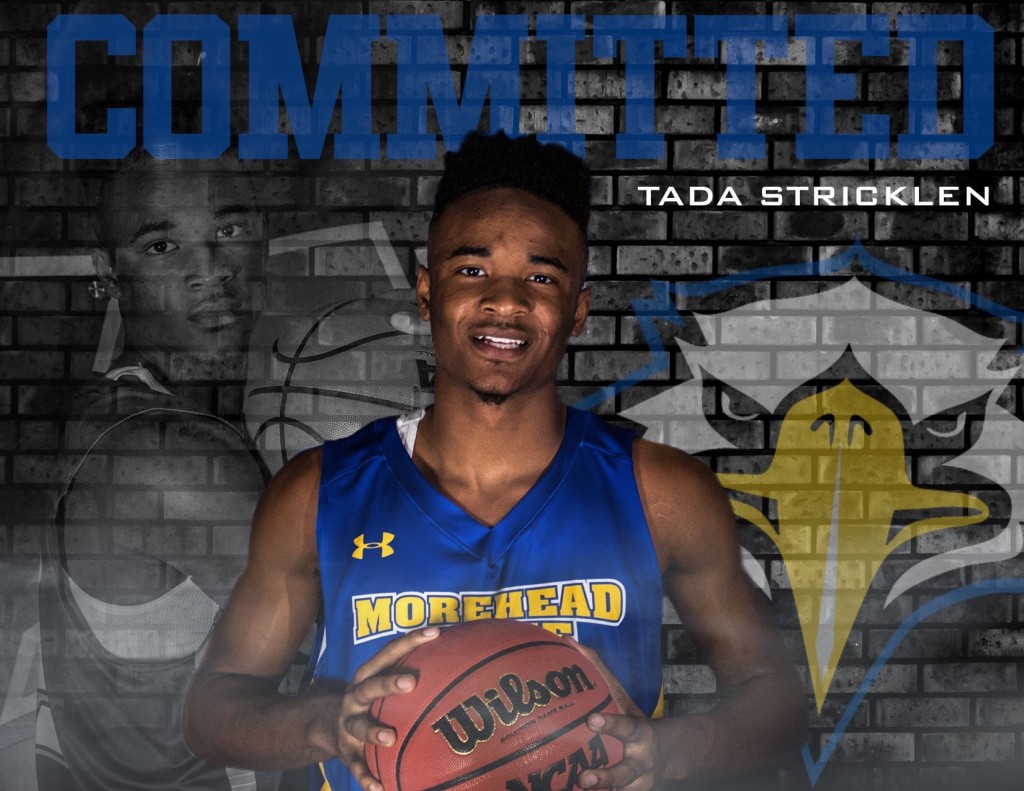 With only one available scholarship for the Class of 2018, Morehead State pinpointed their top overall target after the July evaluation periods. That target was 2018 Corinth (MS) guard Tada Stricklen, who excelled over the summer with Da House. 
Morehead State's loyalty and priority ultimately paid off, as Stricklen made his pledge to the Eagles on Tuesday. 
"Coach [Preston] Spradlin felt like I could come to Morehead State and make their team even better," Stricklen told HoopSeen.com. "He thinks I can do big things if I come in and compete every day."
An athletic, 6-foot-1 combo guard, Stricklen really emerged during Best of the South. He put together some impressive performances, including a huge game against Nike Team Florida. Spradlin and the Eagles offered shortly after.
Stricklen's motor, intensity, and will to win are second to none. He led Da House to many victories throughout the travel season. Stricklen also used his competitiveness to show he was one of the best mid-major guards in the South. The word 'steal' gets thrown around too much at times, but the Mississippi guard is certainly a steal for Morehead State.
Stricklen ultimately opted for Morehead State over scholarship offers from Southeastern Louisiana and Southeast Missouri State.
He is the first pledge for the Eagles in their 2018 recruiting class. He is expected to sign next week.