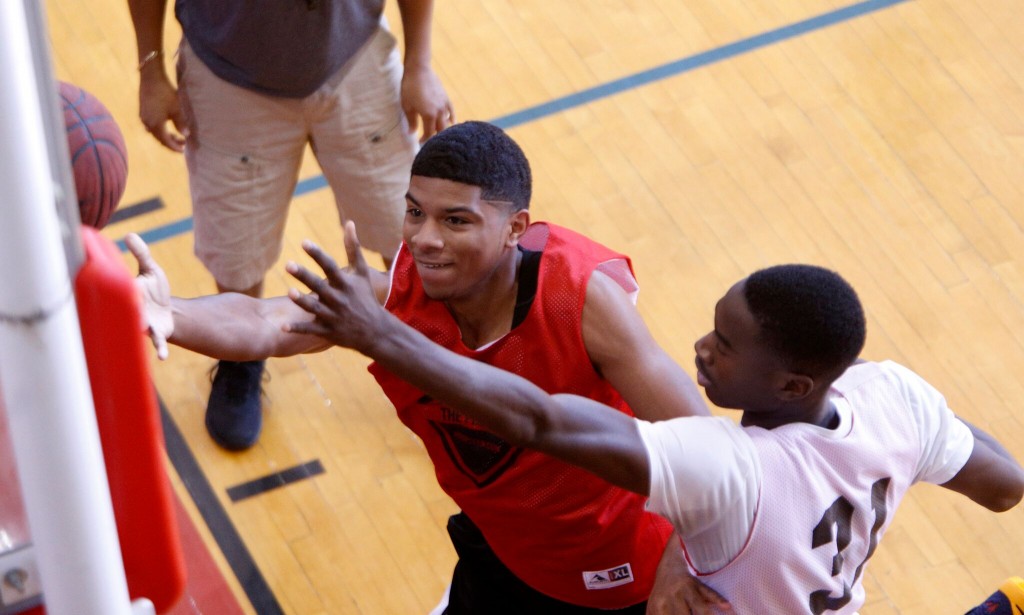 2018 Anniston (AL) wing Diante Wood is one of the most decorated players in AHSAA basketball history with three state championships and a number of individual awards. On Wednesday, he made the next step in his basketball career, as he committed to Alabama during a ceremony at his school.
"I like how Coach Avery [Johnson] is building the program there and he is getting a lot of top recruits to commit," Wood told HoopSeen.com. "I feel like he can help me get better and to the next level."
Wood, a 6-foot-4 wing man, brings a utility role to the floor. With his versatility and ability to do many different things, the Alabama coaching staff was lured in to him as a future player. Wood makes winning plays and should continue that trend in Tuscaloosa.
Wood is the latest in-state prospect to make his pledge to the Crimson Tide, following John Petty, Herb Jones, and Alex Reese from last year's Alabama class. 
"It means a lot to me to be able to stay home and represent Alabama. It means a lot to play where I grew up and started my craft."
Alabama has had a long-standing relationship with Wood and his family, dating back to the Anthony Grant era. Wood first caught the eye of assistant coach Antoine Pettway as an 8th grader.
"Coach Pettway has been recruiting me since the 8th grade, so we have a strong relationship. The relationship has just been building since then," he explained. 
Wood elected for Alabama over scholarship offers from Auburn, Colorado State, and South Florida. 
He is the third pledge in Alabama's 2018 class, joining Jared Butler and Javian Fleming. The Crimson Tide will now look to add one of Robert Woodard or Khavon Moore in the spring.