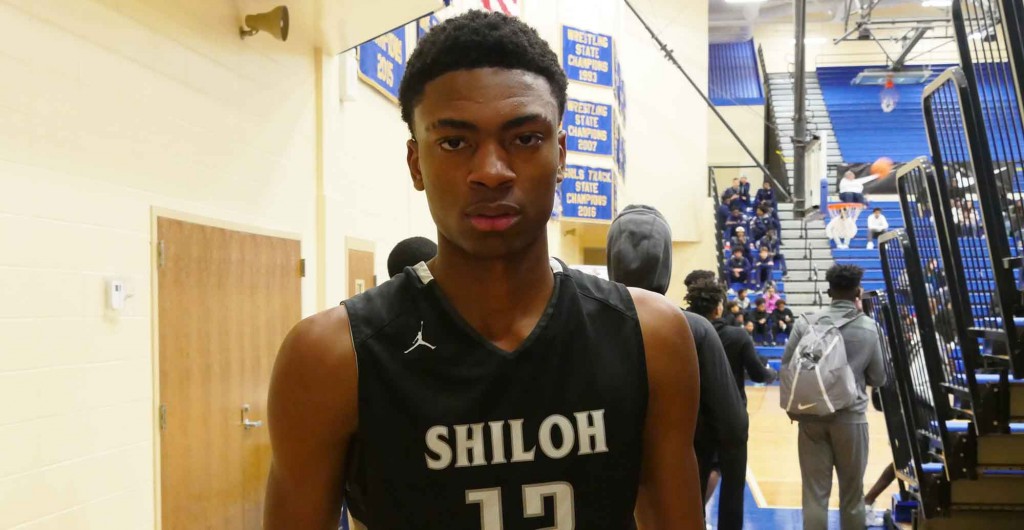 Elias King returned to the Georgia high school hardwoods last Saturday at Georgia's Elite 8 Tip-Off Classic when Shiloh hit the court. The 6-foot-7 wing spent last season at Huntington Prep but came home after a year at the West Virginia school. 
His inclusion upgrades Georgia's already strong 2019 class. What King brings to the class is versatility and uniqueness similar to Khavon Moore at the same stage of their playing careers. 
For King, he's looking to find his fit with Shiloh. 
"I'm just trying to do the things that will make our team better. I learned a lot when I was up (at Huntington),. There's a lot more talent out there than people realize. You have to work and be hungry every time you step out there to play," he said. "You just have to do your job every day." 
A number of college coaches are interested in the kind of work he's doing, too. 
King said he's had coaches from Clemson, Georgia, Florida State and Georgia Tech come in to see him at Shiloh. He also said he has taken visits to UGA, Georgia Tech and Florida State. 
A number of schools have offered King, too. He said he has offers from Virginia Tech, Georgia, Georgia Tech, Auburn, Florida State, Clemson, Miami, Seton Hall, Middle Tennessee State, Memphis and Southern Cal. 
"I will be announcing my top 10 soon," King said. "I need to find a school that has good academics. I want to find a place that I can get a good business major."