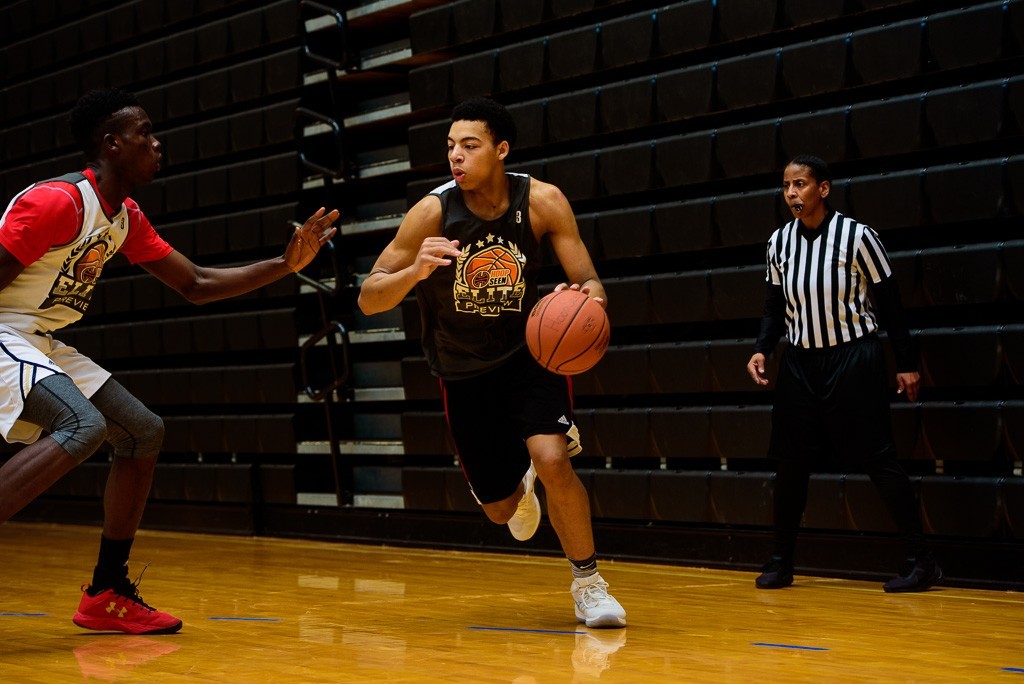 We talk about stacking good days on top of each other frequently. Eric Coleman has been a testament to that process. The 2019 6-foot-6 small forward quietly has worked his way into being one of the class's better college prospects. Hailing from King's Ridge Christian, Coleman made an impact at the Fall Preview.
Usually known for his outside shot, Coleman took defenders to task on the low block and wriggled his way through traffic with powerful moves to finish up close. There were no soft finishes as he elevated through flailing arms to connect on a handful of and-1s. Coleman crashed the offensive glass hard and earned second chance opportunities. Overall it was a strong day for Coleman.
"I'm doing good, I think I've been playing well. Being pretty aggressive, just looking for my shot and getting teammates involved," said Coleman on his self-evaluation of the day.
Missouri, Oklahoma, Georgia State and Georgia Tech have shown interest in Coleman while Kennesaw State, Mercer and Western Carolina have offered. Mercer, Rice, Lipscomb and Missouri have all been down to King's Ridge to watch Coleman workout.
Coleman sees himself playing shooting guard in college, noting that his jump shot is his best weapon. He has made an effort to continually improve his ball handling and defense in order to make an impact at the college level.