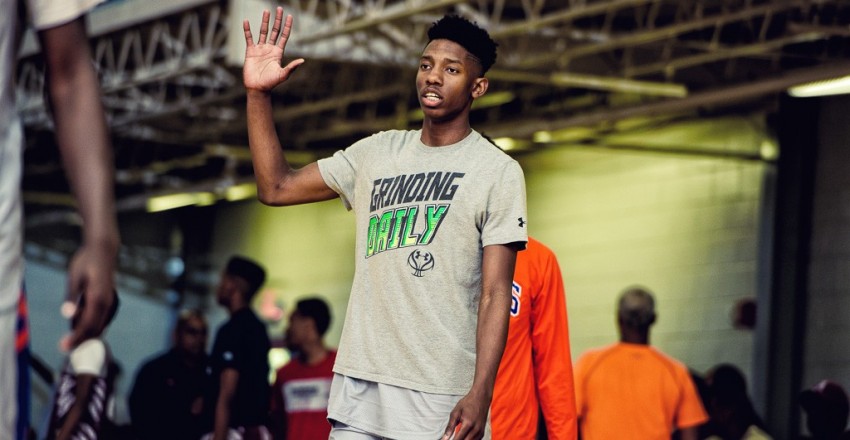 There's a lot to like about 2019 6-foot-8 forward Ahmir Langlais. When the newly turned 16-year-old first stepped foot on campus at Parkview as a freshman, the versatility and skill set where visible at times but the strength just wasn't there yet. Fast forward to his junior season, and Langlais has taken all the appropriate steps to get not only his game but his body ready for a big season in Lilburn.
"I think I'm pretty versatile. If I have a smaller guy I can take him to the post. If I have a bigger guy I can face him up and go around him and I have a good 15-foot shot. All-around player."
Already a matchup problem, being a southpaw sometimes gives Langlais an advantage.
"They always force me right so I like to go off my right shoulder and hit them with the left-hand hook."
Clemson and Butler have shown interest while Florida Gulf Coast, North Florida, Middle Tennessee State, East Tennessee State, Georgia Southern and Old Dominion have offered, but Langlais says there is more to it than just basketball.
"I like to think about where I want to go academically wise too because it's not always about athletics because you never know when that ball is going to stop bouncing for you."