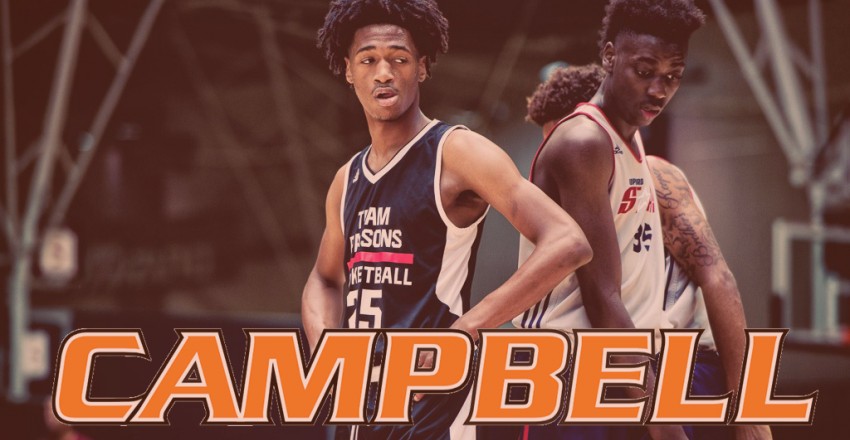 The Campbell basketball program received good news Tuesday morning when 2018 Ashford (AL) wing Ladarius Knight made his commitment to the Camels.
"Campbell is an up-and-coming program that is rebuilding and that's something I really want to be a part of," Knight told HoopSeen.com. "I feel like I can really help out the program."
Knight, an athletic 6-foot-5 wing, had a tremendous travel season playing with CP25 on the Adidas Gauntlet circuit. He emerged in the spring after a couple of impressive live periods during April.
However, Knight's relationship with Campbell goes back to his freshman year of high school. While playing with Southeast Elite, he was coached by Ander Galfsky, who is currently the Director of Basketball Operations at Campbell.
"When I went for my visit, they made me feel right at home. They're like a big family there. My ninth grade coach, Ander Galfsky, is a coach there, so it already felt like home."
Knight, ranked No. 8 in the 2018 HoopSeen Alabama state rankings, is one of the most impressive prospects in the state that no one knows about. Nestled in south Alabama at Ashford High School, Knight has put together a successful high school career. In fact, in his first game of the season last year, he assembled a 40-point, 10-rebound, and 10-block game for an impressive triple-double.
For the duration of his high school career, Knight has been known as a long, athletic slasher that excels at attacking the rim. However, during the travel season, Knight proved he could score from the perimeter as a shooter, too. That's what led many of the schools to become involved with him.
Knight chose Campbell over scholarship offers from Eastern Washington and Troy. 
He is the first pledge for Campbell in their 2018 recruiting cycle.