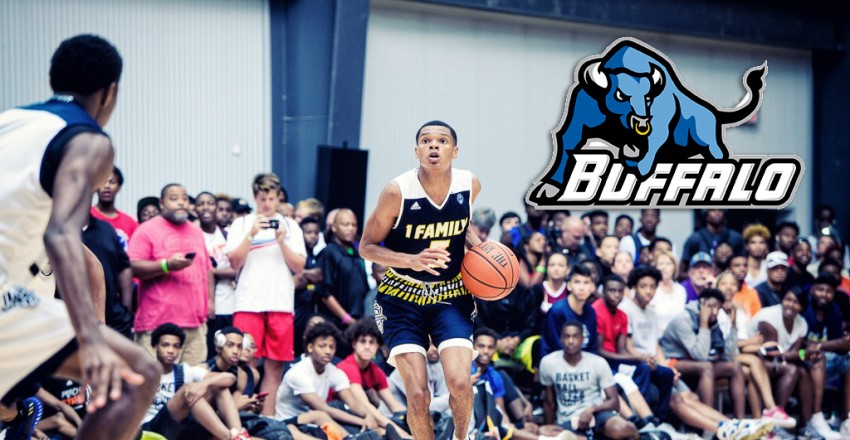 The Buffalo basketball program raised some eyebrows early last week, as they landed a pledge from 2018 wing Jeenathan Williams, an athletic high-flyer. The Bulls ended September in a noticeable fashion and that success carried on into October, too.
Nate Oats and his staff capped off a successful recruiting week on Sunday, as 2018 Orlando (FL) Christian Prep point guard Ronaldo Segu also made his commitment to the MAC program.
"I felt like Buffalo was the right fit for me, and once I got on campus, I felt like it was just like home," Segu told HoopSeen.com following his commitment. 
Segu, a 6-foot speedster, excels at getting by his defender and getting into the lane. He is an explosive lead guard that will bring excitement to the Buffalo program, but he will also give the Bulls a solid floor general and capable point guard. Segue excels in an uptempo style of play and he feels like that's exactly what he will get with Buffalo.
"I really like the playing style. It's the way I like to play. I also built a good relationship with the coaches and they really believe in me to elevate their program."
Oats and his staff prioritized Segu throughout the recruiting process. Despite the high-major interest and schools from the South that recruited the Florida guard, Buffalo stayed consistent in their pursuit for him. 
Segu chose Buffalo over New Mexico, South Florida, Towson, and VCU.
He and Williams make a formidable current two-man class for the Bulls in the MAC.