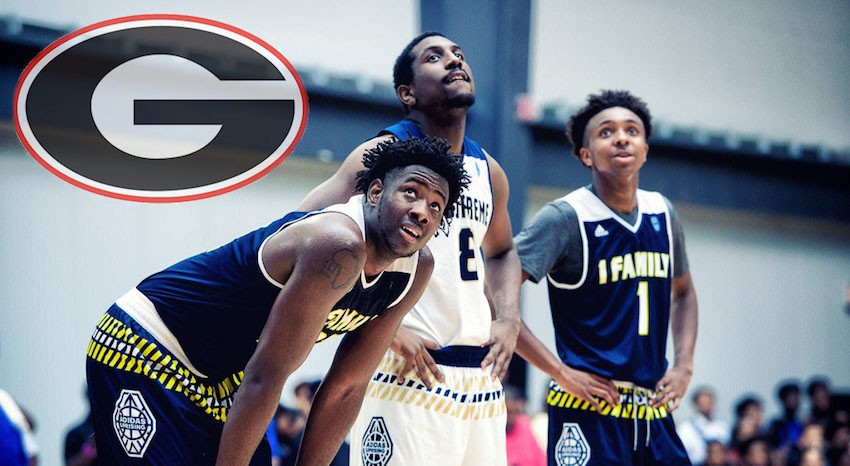 A weekend official visit was all 2018 Savannah (GA) Sol C. Johnson power forward Amaze Ngumsezi needed to realize Georgia was the perfect place for him, as he made his verbal pledge to the Bulldogs on Saturday.
"I feel like it's every Georgia kids dream to go to Georgia. It's my home and I've lived here my whole life, so why not continue my college career here," Ngumezi told HoopSeen.com. 
Ngumezi had a huge July with 1 Family, as he landed several high-major scholarship offers because of his production and intensity. However, the 6-foot-8 big man always had a soft spot for Georgia, a childhood dream school. He was very vocal about his affection for the Bulldogs following his offer during the summer.
"As soon as I stepped on campus, I felt at home at Georgia. Everything felt right being around the players and staff. It's more than just basketball there."
"Coach Fox takes education serious and 100% of his players get degrees. That was very big for me because I understand that one day that one day the ball will stop bouncing."
Ngumezi also considered Clemson, Temple, Tennessee, UAB, Virginia Tech, and Wichita State.
He is the first commitment for the Bulldogs in the 2018 class.