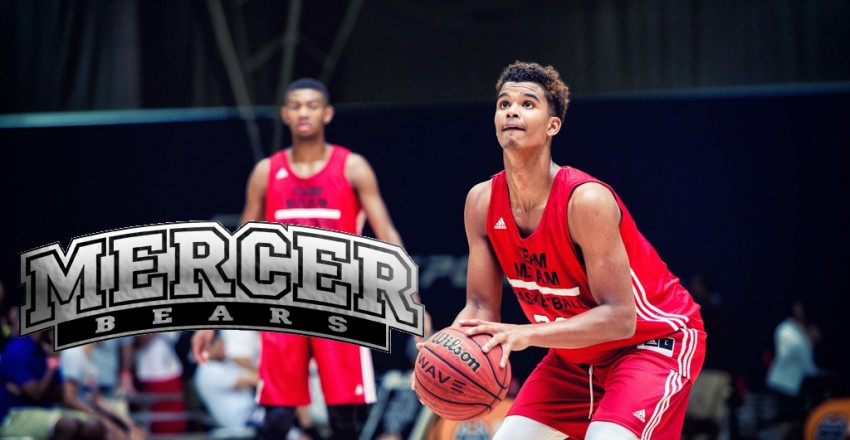 Mercer head coach Bob Hoffman tracked 2018 Orlando (FL) Dr. Phillips guard Daniel Love throughout the summer, especially at #BOTS. In the end, that was a difference-maker for Love, as the Florida native made his pledge to the Bears over the weekend.
"I love the coaching staff at Mercer and the relationship I have with them," Love told HoopSeen.com. "Throughout the summer they showed how much they wanted me and were consistently at all of my games."
Love, a talented 6-foot-3 point guard, shined at #BOTS with Team M.O.A.M. The lefty is a crafty off the dribble and scored the ball in a variety of ways. He put up points in a hurry, but the playmaker has quality vision, too.
Hoffman and his staff have big plans for Love once he hits campus next year.
"They plan on playing me at the point the majority of the time, but at times playing with another point guard at the same time. They love the way that I can score the ball and make plays off the pick-and-roll. The coaches like my aggression and energy that I play with the most."
Love ultimately considered Furman before choosing Mercer.
He joins C.J. Williamson as the second pledge in Mercer's 2018 recruiting class.