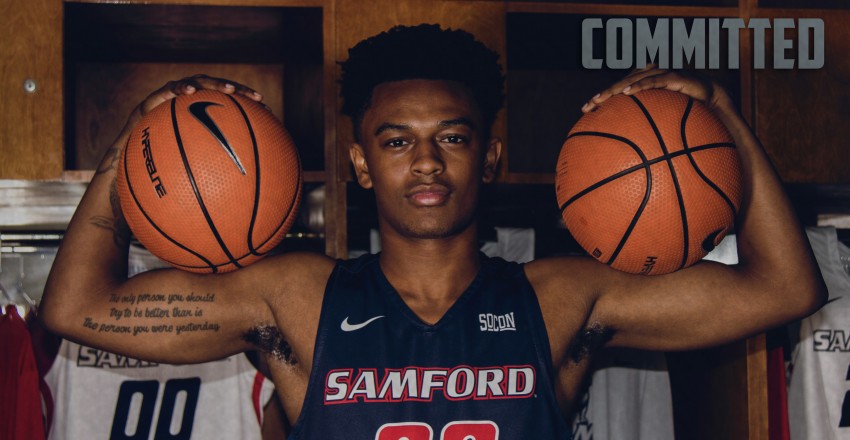 Throughout the recruiting process, 2018 Richmond (VA) Millwood School guard Deandre Thomas was focused on one particular aspect in a potential school: loyalty. 
Thomas, a 6-foot-4 guard, found the loyalty he was looking for after a weekend official visit to Samford. The Virginia native made his pledge to Scott Padgett and the Bulldogs late Friday evening.
"They've always remained loyal to me throughout the process, and to me, loyalty means a lot," Thomas told HoopSeen.com. 
With Christen Cunningham and Demetrius Denzel-Dyson set to graduate at the end of the year, the need for a perimeter player was evident. Thomas has the opportunity to slide right in and log several minutes for the Bulldogs. 
"I know that I will be challenged every day at Samford. Nothing will be given to me, and I can learn from some really talented upperclassmen."
Thomas had a solid travel season with Team Richmond Garner Road. He is regarded as one of the top player's in Virginia's 2018 class. He also considered College of Charleston, Elon, and Mass.
Thomas joins Logan Dye in Samford's current 2018 recruiting cycle.