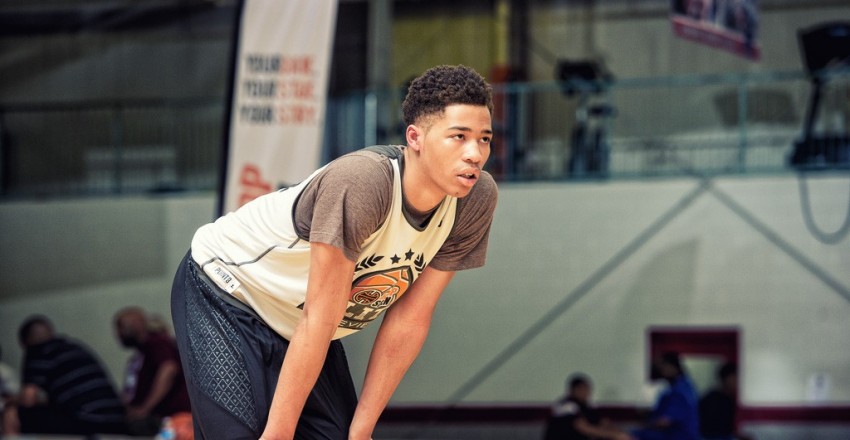 Gainesville (GA) forward KJ Buffen committed to Middle Tennessee State on Wednesday morning, following an official visit to the Conference USA school. 
He is the No. 10 overall player in Georgia's 2018 class. The 6-foot-6 forward is the perfect type of player that has shined for Kermit Davis in year's past. 
Moreover, Buffen's commitment continues a theme for the program. Middle Tennessee State has been consistently good at reeling in Georgia talent. For the third straight year, assistant coach Ronnie Hamilton has pulled in a Peach State player. 
TJ Massenburg (Shiloh) is a freshman and Davion Thomas (Columbus Northside) is a redshirt freshman. Buffen will sign in November with the school. 
The Blue Raiders are also in there deep with Upson Lee SG Tye Fagan and Trey Doomes, an Atlanta native who transferred to Florida for his senior season. 
Buffen also visited Georgia State and South Florida.