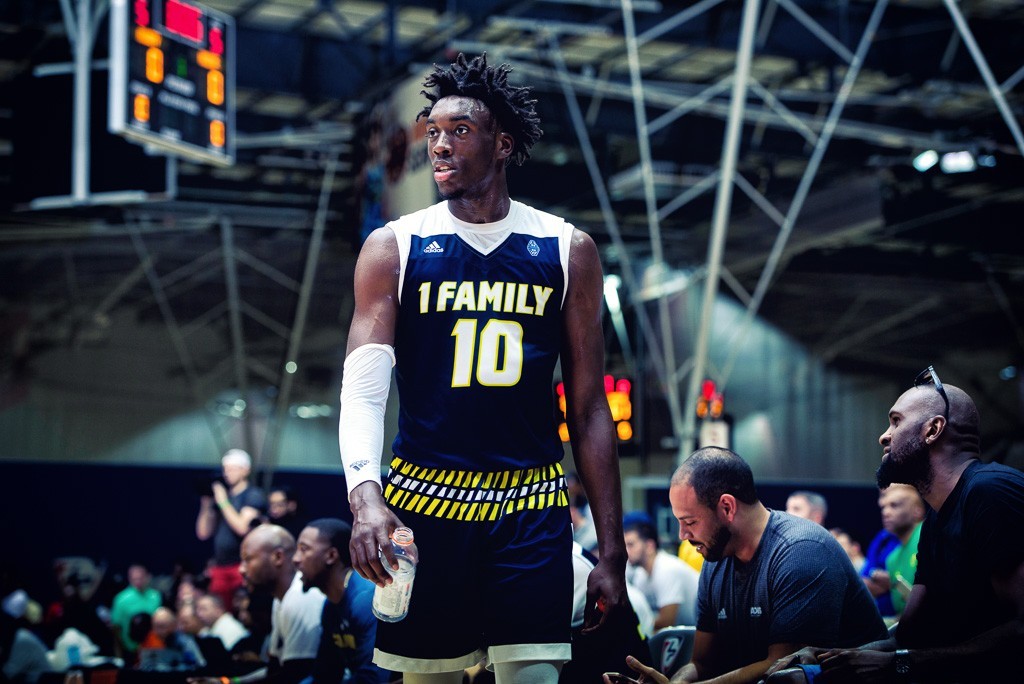 Nassir Little begins his fall official visit tour this weekend with a trip to Georgia Tech. 
For Josh Pastner's program, getting the 6-foot-7 forward from Orlando Christian to campus is important for his staff moving forward. 
The Yellow Jackets were the first to nail down a visit with the summer stud. And, truth be told, the ACC program was the first non-local school to be actively involved in his recruitment. 
When Pastner took over the program, everyone in basketball circles knew Georgia Tech would return to recruiting national prospects. So, enter Little. He marks the first in what Jacket fans hope are many more high-level players to visit. Moreover, they hope he's not just in town to enjoy the city and scenery for a weekend. They hope he commits. 
Little has all of the attributes that Paul Hewitt and his staff reeled in a decade ago. Assistant coach Darryl Laberrie was on staff with Hewitt. He's the lead recruiter in the race for Little. 
The ACC is a different place since those days and the Yellow Jackets have not played in the NCAA tournament since 2010. 
Sure, the Yellow Jackets have hosted in-state players like Wendell Carter (Duke), Colin Sexton (Alabama), Ikey Obiagu (Florida State) and Brandon Robinson (North Carolina) plenty. But you'll have to go back to Iman Shumpert to find an out-of-state program-changing level player to give the Yellow Jackets such consideration. Shumpert was part of the 2008 high school class.
Little's visit changes the narrative in Georgia Tech basketball recruiting conversations. 
Georgie Tech has some steep competition though. Little also has visits set up with Arizona, North Carolina, Duke and Miami. Some of the recruiting pundits think Arizona and Miami are the leaders in the clubhouse. And that may be the case. 
But, for Georgia Tech, Little's visit to Atlanta needs to be a sign of good things to come on the recruiting front.