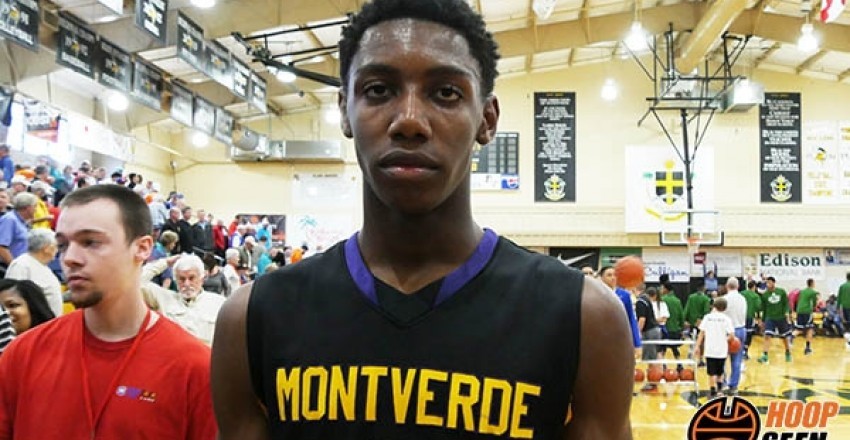 Since re-classifying to the Class of 2018, Montverde Academy (FL) wing R.J. Barrett has been one of the most talked about high school prospects in the country. With his move, he instantly became one of the biggest priorities of the senior class for blue-blood programs.
Barrett, a 6-foot-6 wing, recently released his list of five schools: Arizona, Duke, Kentucky, Michigan, and Oregon.
Barrett has also scheduled his five official visits. They will take place consecutively during the month of September and are as followed:
Kentucky: Sept. 1-3
Duke: Sept. 8-10
Arizona: Sept. 15-17
Oregon: Sept. 22-24
Michigan: Sept. 29-Oct. 1
Barrett has been regarded as one of the top prospects in high school basketball for a few years now, but he proved it during the FIBA U19 World Cup in Cairo, Egypt this summer. He led his homeland of Canada to a gold medal with 21.6 points and 8.3 rebounds per game. 
In the semi-finals against Team USA, coached by Kentucky head coach John Calipari, Barrett single-handedly vaulted Canada to a victory with 38 points, 13 rebounds, and five assists in a 99-87 victory. Many Canadians consider this the biggest win in country history.