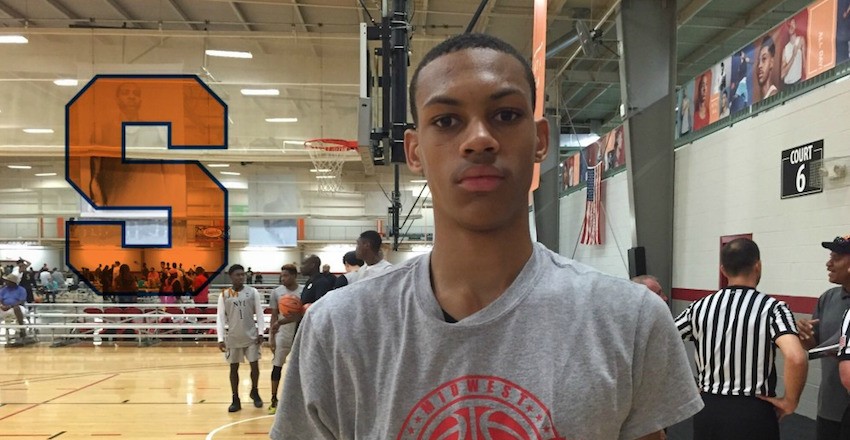 It didn't take long for 2018 Cincinnati (OH) Princeton combo forward Darius Bazley to make a college decision following an unofficial visit to Syracuse on Friday. Money afternoon, the four-star forward made his pledge to Jim Boeheim and the Orangemen.
After de-commiting from Ohio State in March, Bazley, a top-50 prospect, quickly became one of the most highly regarded forward prospects for high-major programs. The 6-foot-8 combo forward recently made trips to Indiana, Louisville, and Xavier, and with some official visits planned for the early fall, a commitment was not expected.
Nevertheless, Syracuse was able to reel Bazley in during his unofficial visit. Truth be told, there may not be a better fit for the rising senior. Bazley will fit in perfect with Boeheim's approach and their notorious zone defense. With a ton of length and an improving skill-set, Bazley has the opportunity to be the next great face-up 4 man to suit up for the Orangemen. He should see immediate playing time as a freshman, too. 
After the departure of Mike Hopkins to Washington, Boeheim hired former Dayton assistant Allen Griffin to his staff. Griffin wasted no time on the recruiting trail, as he was the point man in Bazley's recruitment. With an already developed relationship dating back to his time as a Flyer, Griffin was able to help put Syracuse over the top and gain Bazley's commitment. 
Bazley is a solid foundation start for Syracuse's 2018 class.