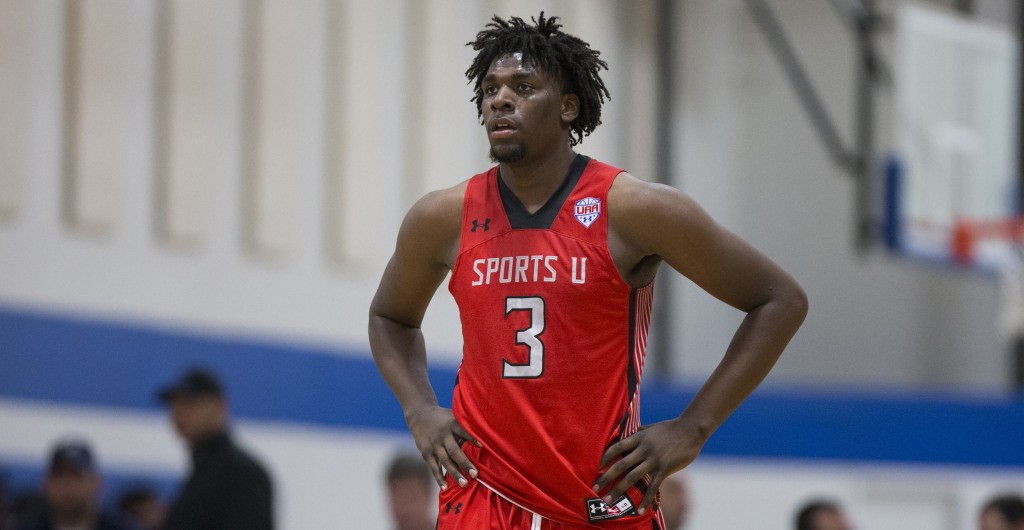 Big man Naz Reid was one of the few big men from the class of 2018 that impressed from start to finish at the 2017 NBPA Top 100 camp in Charlottesville, Virginia. 
Reid was one of the best rebounders and rim protectors at the camp. Separation is starting to settle in for the big men of the class of 2018 and Reid continues to maintain his spot near the top of his position. 
On the recruiting front, separation is starting to settle in too. 
Reid is down to Arizona, Kansas, Kentucky, Louisville, LSU, Seton Hall and UCLA.
Now with a break in the action on the hardwood, Reid will shift gears to his recruitment.  Reid will visit LSU this week. He will make a visit to Louisville next week.