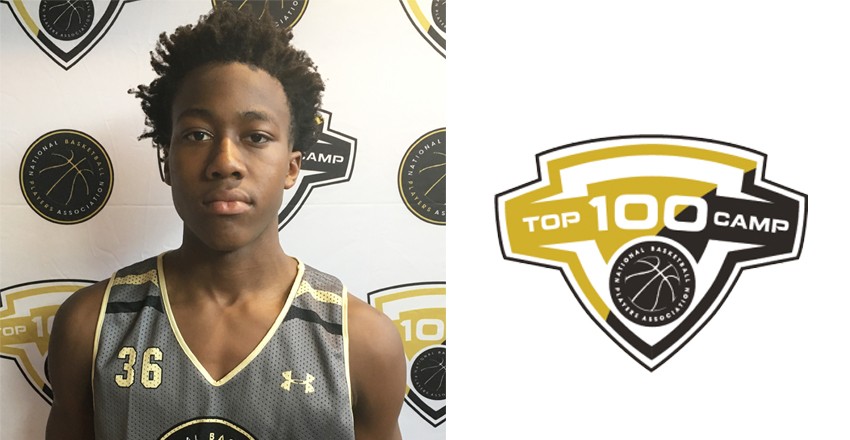 Ayo Dosunmu was one of the best overall players from the 2017 NBPA Top 100 camp. There wasn't much debate about that amongst the hoop mavens in attendance. The Chicago guard faced off against the best at his position throughout the game and relished in the match-ups. 
It was great to see a player take on the competition with such fire and respect for the stage and talent that he paired up against. His best game came against fellow Midwestern Courtney Ramey. Donsunmu scored 21 points against the future Louisville guard. 
Donsunmu was brilliant in his match-up against Immanuel Quickley. He was great against Cole Anthony and Devon Dotson and efficient against Jhavon Quinerly and Elijah Weaver. 
"That's just my toughness, being from Chicago," Donsunmu said of his play against the best of the best. "I'm going to try to take my man for 94 feet. I'm going to come out and play hard,  be fearless and compete. That's the best thing I can do."
Overall, it was a week that made the opinion baseline setters think long and hard about the Chicago native. We're on board the five-star train for Donsunmu. He impressed us that much. 
And he's impressing college coaches along the way, too. The Chicago guard said he's considering offers from Xavier, Illinois, Northwestern, Creighton, Ohio State, Kansas, NC State, Wake Forest and Georgia Tech. 
He is visiting Illinois on Tuesday. A week later he will visit Northwestern. Donsunmu said he wants to visit Wake Forest, Georgia Tech and Kansas, too. 
Brad Underwood hasn't been shy about recruiting the local product since he took over the Big Ten school. 
"They are pitching the in-state school. Why do I have to go out of state when I can do it there,:" Dosunmu said. "They are pitching that I can win there." 
When July rolls around, don't be surprised to see a number of high-level head coaches watching Dosunmu play. If they were at the NBPA Top 100 camp, the blue bloods would be pushing hard this week to not only get him on campus but to get him to commit.
"At the end of the day, I'm going to go to the school that has the best interest for me and I can go play my game and play right away," Dosunmu said.