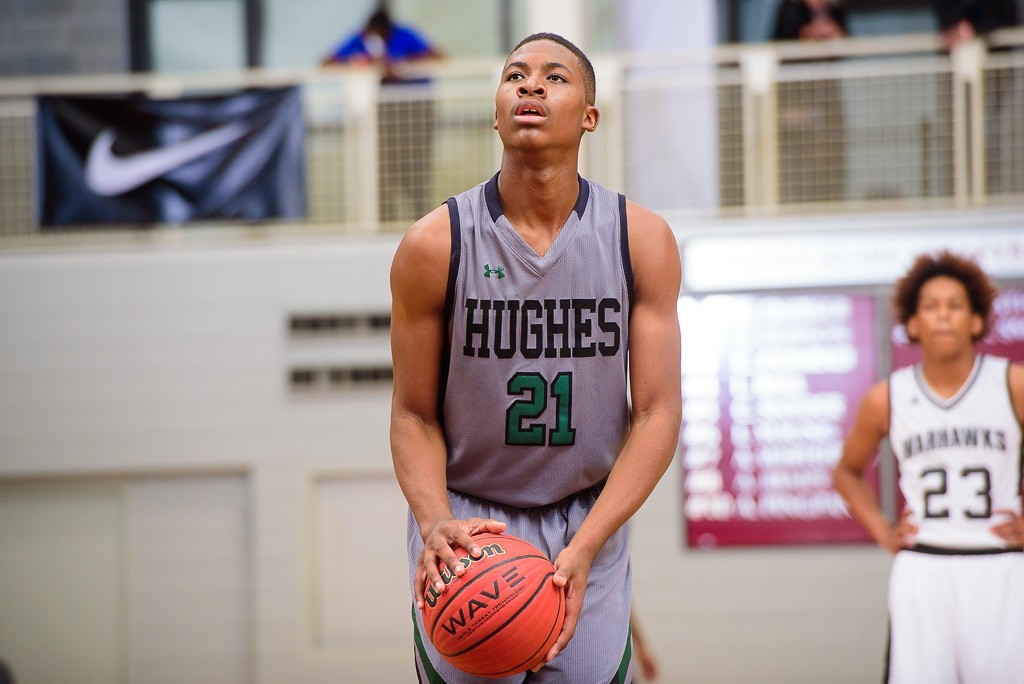 With things slowing down a little bit during the month of June, 2018 Fairburn (GA) Langston Hughes wing Landers Nolley has made the most of his time by taking a couple of unofficial visits over the past few weeks.
After participating in Georgia Tech's team camp with his Langston Hughes high school squad over the weekend, the 6-foot-7 scorer made a return trip to metro Atlanta Tuesday for a quick visit. Following his trip, Nolley tweeted this:
"If Georgia Tech offered you a scholarship you HAVE to take that visit. It's amazing I swear."
As expected, the unofficial visit to campus was very impressive for Nolley, who has emerged as one of the top players in Georgia and one of the premiere perimeter scorers in the Southeast. 
"They have excellent equipment for what I want to major in (sports medicine), and I love the way they see me helping their team right away as a freshman,"Nolley said as a follow-up to his tweet. 
Josh Pastner and his staff have done a quality job throughout the recruiting process of pitching early playing time and an immediate impact at Georgia Tech for Nolley. The coaching staff have high hopes for him if he decides to ultimately become Yellow Jacket. 
"Coach Pastner sees me scoring the basketball and doing things such as leading and being vocal and also helping others get better."
Prior to his visit at Georgia Tech, Nolley was a part of a high-profile group of prospects that was on campus at Auburn for the Chuck Person Shooting Camp. The rising senior enjoyed his time on the Plains and is interested in what the Tigers have to offer.
"The visit was great. I got to shoot with Chuck Person and go through some good drills. After we finished, I had a chance to talk to Coach [Bruce] Pearl and some of the players I know."
"I like that Auburn is close to home and its a close-knit school. I like how Coach Pearl has that fire about him that pushes you to be a better player," he explained.
With over forty scholarship offers, Nolley has plenty of options for his college destination. In addition to Auburn and Georgia Tech, Georgia, Texas, Florida State, Northwestern, USC, and Florida are also involved. He is in no rush for a college decision, though.
"To be honest, I don't really have a timetable for a decision."
Nolley will look to continue to boost his stock during the July evaluations periods as he will suit up with Team Loaded (NC) on the adidas circuit.