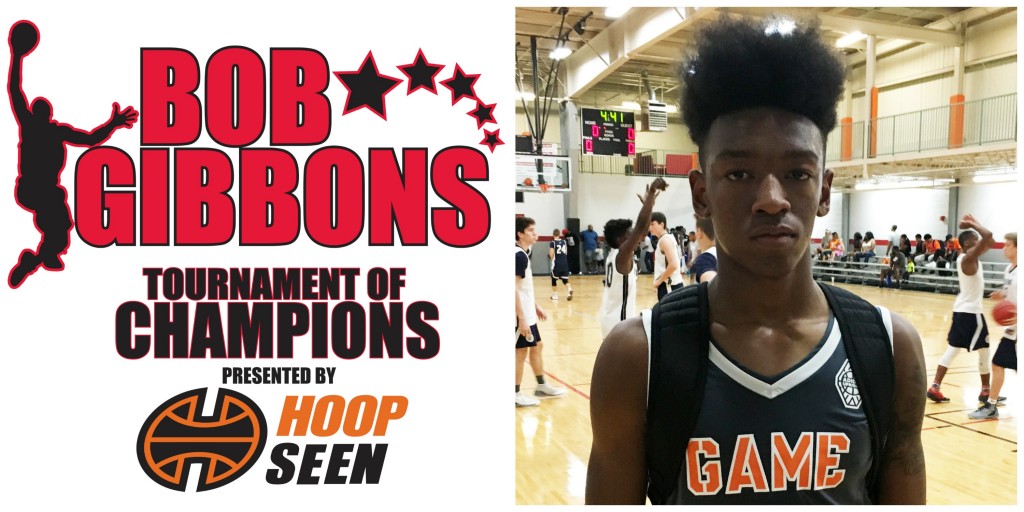 CJ Walker has been one of the most impressive players so far here at the 2017 Bob Gibbons Tournament of Champions. The 6-foot-8 forward from Orlando has shined with his new team - Game Elite 2019 - and continues to punish rims and opponents along the way. 
Walker has played two games with Game Elite 2019 so far and is playing well alongside fellow 2019 stud Christin Brown. The two make for a deadly 1-2 punch. 
"I'm just trying to be a gym rat. I want to be a guy that's always in the gym. Those guys go farther," Walker said. "Play with a high motor, colleges are looking for that the most. Dunking the ball, rebounding and getting my teammates involved." 

And Walker is doing all of that. 
He's playing the role of priority big man well. To date, Walker holds offers from Louisville, Georgia Tech, Florida, Virginia Tech, Pitt, LSU, Central Florida, Oklahoma State and Iowa State. A host of others are involved, too. 
Walker said he's been to Florida State, Florida and Central Florida and hopes to get to LSU and Virginia Tech this summer. 
Time is on his side and his focus, at least for now, remains on getting better and be ready to compete next year and beyond. 
So far here at the Bob Gibbons Tournament of Champions, his plan is playing out perfectly.