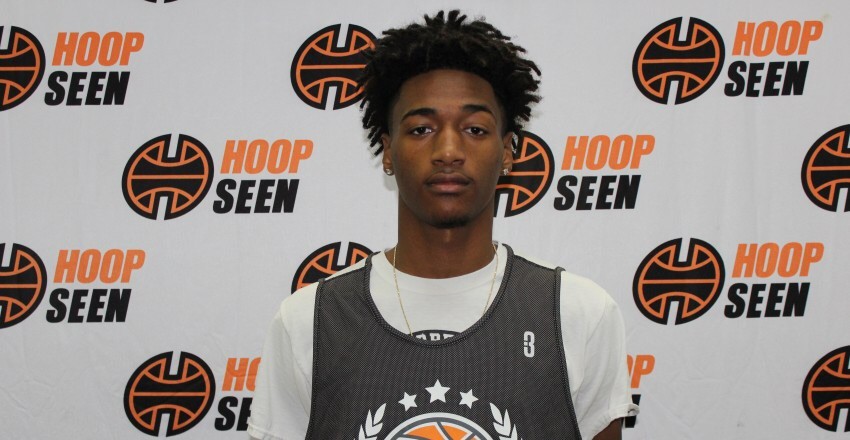 2018 Ashford (AL) wing Ladarius Knight raised some eyebrows on the Adidas Gauntlet circuit this spring, as a handful of college programs noticed his talent during the two April evaluation periods.
Playing with CP25 out of Florida, Knight, an athletic 6-foot-6 wing, excelled at finishing at the rim in transition and being a versatile defender. With his size, length, and athleticism, the junior is potentially a valuable addition for college programs. 
"I think the spring went pretty good for me," Knight told HoopSeen.com. "I feel like I showed off my versatility and shooting ability."
The spring went well enough that Knight earned his first scholarship offer. After a couple of impressive performances in Dallas, Troy head coach Phil Cunningham extended Knight his first scholarship offer. The Trojans made the NCAA Tournament this season and have piqued Knight's interest.
"It feels great to know that my hard work is being noticed and that it is paying off. I really like Troy."
A host of other programs are aware of Knight's spring and are staying in close contact with him throughout the summer. He also plans to make a couple of visits, too.
"Lipscomb, Louisiana Tech, South Alabama, and Louisiana-Monroe have been speaking with me. I'm visiting Louisiana Tech in June, and Lipscomb and South Alabama are trying to get me visits set up, too," he explained.
Coming into the spring as a virtual unknown from a small town in south Alabama, Knight is prepared to take the next step in his recruitment and become a priority prospect for low and mid-major programs in the Southeast.