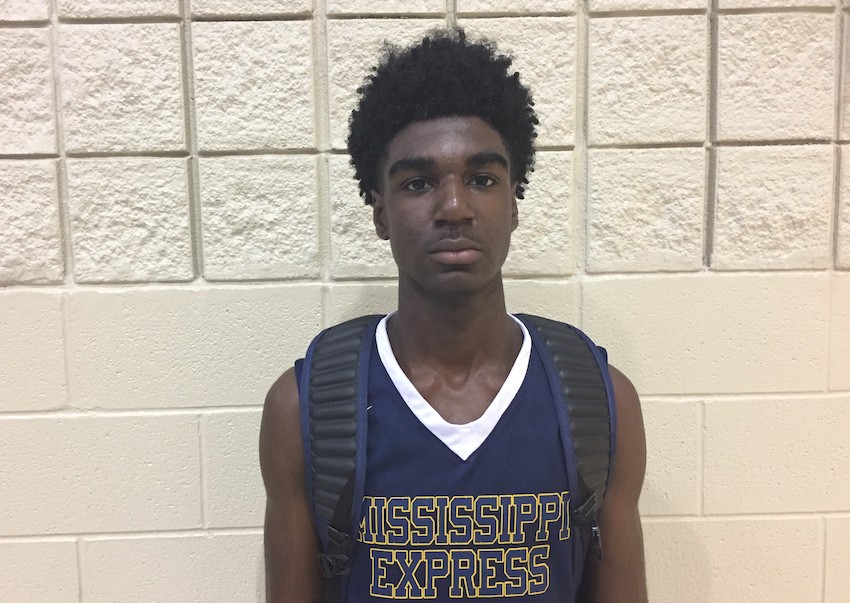 2019 Hazel Green (AL) guard Kira Lewis, Jr. has made his claim as one of the top sophomores in the state of Alabama and the Southeast. As expected, Alabama and Auburn are beginning to make him a priority in the 2019 class.
Auburn head coach Bruce Pearl and his three assistant coaches made the trip to Hazel Green High School Wednesday afternoon to visit with Lewis. 
"Coach Pearl talked about the recruits they brought in and how I could fit in their program in the next two years," Lewis told HoopSeen.com.
Last week, Alabama assistant coaches John Pelphrey and Antoine Pettway also made the trip up to north Alabama to see Lewis. The Alabama coaching staff made their trip on the second day of the evaluation period, signaling how the Crimson Tide will prioritize him.
"They said a lot of the same things Auburn did. They would love for me to come to Alabama and play and that I'm a priority for them."
Lewis was one of the top players in attendance at the Gulf States Cup I this weekend in Huntsville. Lewis averaged 17 points per game with the Mississippi Express.