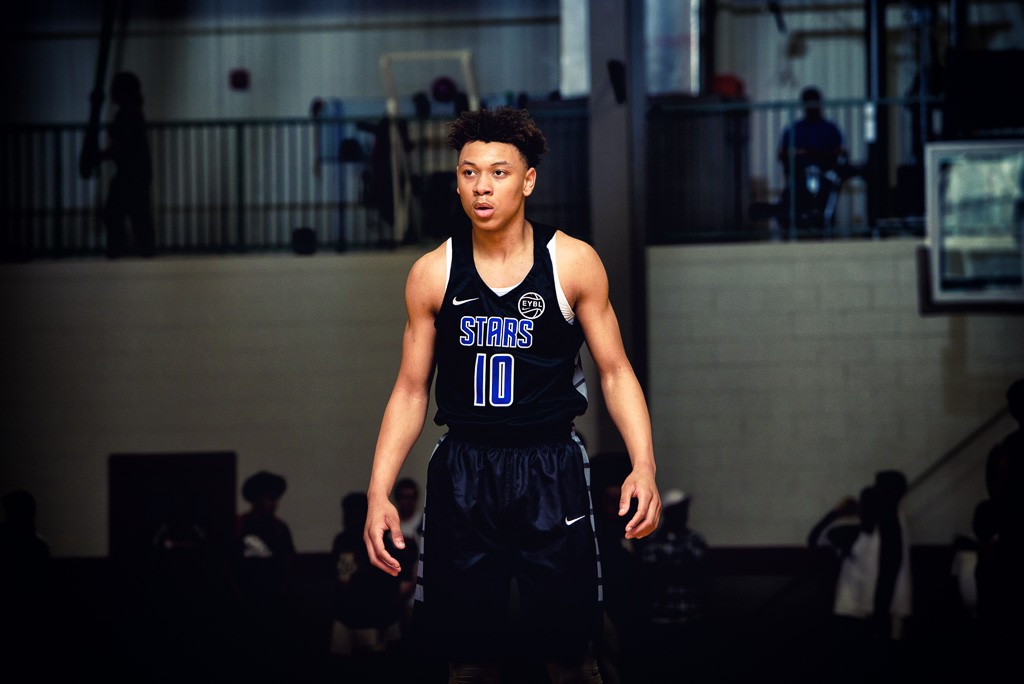 Josh Nickelberry may be just a sophomore but the 6-foot-4 shooting guard from Trinity Christian in Fayetteville, North Carolina is a well-traveled young man. 
The top 50 national prospect has logged a number of unofficial visits early on in his recruitment. And why wouldn't he? Nickelberry is one of the most widely recruited players in the class of 2019. 
To date, he's been to the campuses of Georgia Tech, North Carolina, Maryland, NC State, Wake Forest, Clemson, Georgetown and VCU. He said he's trying to reciprocate the interest schools are showing him. 
"When my recruiting started rising, I started taking visits to see how I liked the schools," he said. 
The visits, Nickelberry says, will play a large role in his decision - whenever that day comes. 
"I don't want to go to a school not knowing what it is going to be like. I want to have a good relationship with the coaches," Nickelberry said. "I want to know I'm coming in and be able to impact the team. I want to be able to play my game and be myself." 
His recruitment may be young but it is already quite aggressive. He said he is also hearing from Louisville, UCLA, Nebraska, Michigan, Washington and others. The offers, according to his Verbal Commits page, also include schools like Florida, Providence, Baylor and Virginia Tech.  
After a terrific sophomore season that ended in the state championship game in North Carolina, the 18 point per game scorer is making his mark with the talented Georgia Stars EYBL 16U team. 
"I'm trying to outwork everybody and fill all the holes in my game," Nickelberry said. "When people see me play, I want them to know that I can do it all. I don't want to be a one-dimensional guy. I want to be able to do everything." 
It's no wonder why his recruitment is so involved.