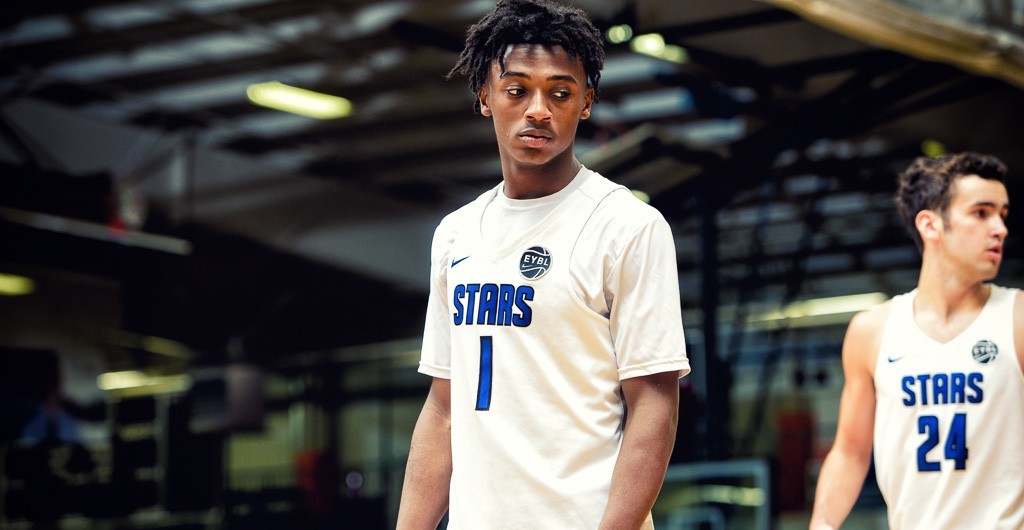 After a dazzling all-state season at Newton High School in metro Atlanta, super sophomore Ashton Hagans is ready for the next chapter in his basketball story. 
The 6-foot-4 point guard is leaving the Peach State for basketball powerhouse Oak Hill Academy in Virginia at the end of the summer. Hagans said he will play for the Warriors for his junior and senior seasons at the rural Virginia school. 
"I had went up there on a visit and I liked it. I wanted to change some things around and give some more attention to my school work," Hagans said. 
He follows the footsteps of his cousin Trey Thompkins, who left Wesleyan for his junior year to play for coach Steve Smith. Thompkins went on to star at the University of Georgia. The attraction of being part of a storied point guard tradition that includes Brandon Jennings, Rajon Rondo, Ty Lawson, Nolan Smith and Steve Blake. 
"He said a lot of point guards go to the league, do good things and they make a name for themselves and do good things," Hagans said of his conversation with Smith about his floor generals. "I want to get invited to the McDonald's game, the Jordan Brand Classic, things like that. I know coach Steve Smith can help get me there." 
The decision to leave Atlanta wasn't an easy one either, Hagans said. 
"I really just to get better and I think it can really teach you some things like how to be a grown man. You're on your own," he said. 
He'll take an active recruitment with him to Mouth of Wilson, too. A host of schools are recruiting the pass-first point guard. Hagans said he has offers from Auburn, Georgia, Georgia Tech, Georgia State, Wichita State, Mississippi State, Wake Forest and others. 
He's also been on the campuses of Kentucky, Georgia, Georgia Tech and Auburn. But the end of the road is still far down the road. Hagans said he's interested in taking his time like so many other elite level prospects do. 
"I think that's what I want to do," Hagans said. "I think it is more schools coming on to. You can see where you can get more playing time because you can see who will still be there, too."
But first, his goal is finishing the 16U travel season strong with the Georgia Stars EYBL team and then doing work at Oak Hill.