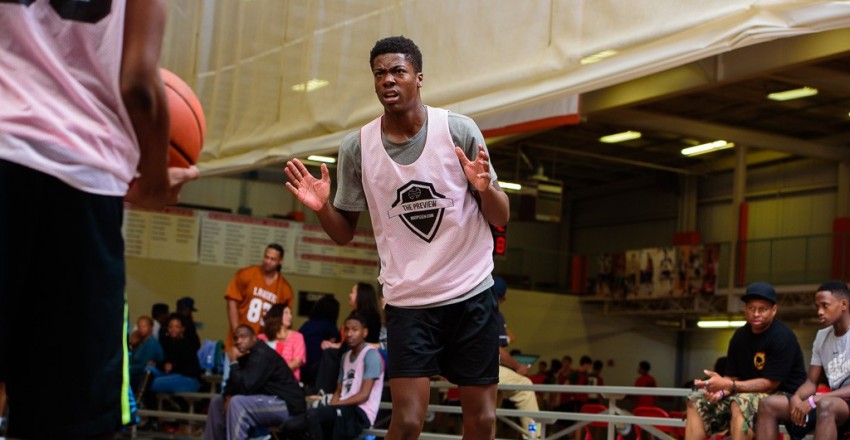 Georgia's best unknown player in the Class of 2019, Jalyn McCreary, was back in action with the 16U Southern Stampede EYBL this past weekend.
McCreary isn't an unknown because of his skills, but instead the 6-foot-6 forward was forced to play junior varsity for an entire season at Kennesaw Mountain after a transfer situation went awry. Eligible for the upcoming 2017-18 season, McCreary is primed to make the rest of the state feel his presence.
"It was very tough because I had to get back the momentum of playing against varsity players," said McCreary of his year-long absence from the varsity level.
Though he missed an entire season, McCreary is already receiving interest from Houston and Oklahoma State. The lefty's upside is extremely high and with a spring and summer of playing with the Stampede, McCreary's confidence should soar through the roof.
He first made an impression at the HoopSeen Fall Preview where he dominated the competition and went toe-to-toe against 2019 prospect Terry Armstrong and posted 23 points and nine rebounds versus the state of Michigan's top prospect. McCreary can score from all three levels, hit the glass, defend and do everything a versatile swingman should do.
His recruitment is ready to take off.