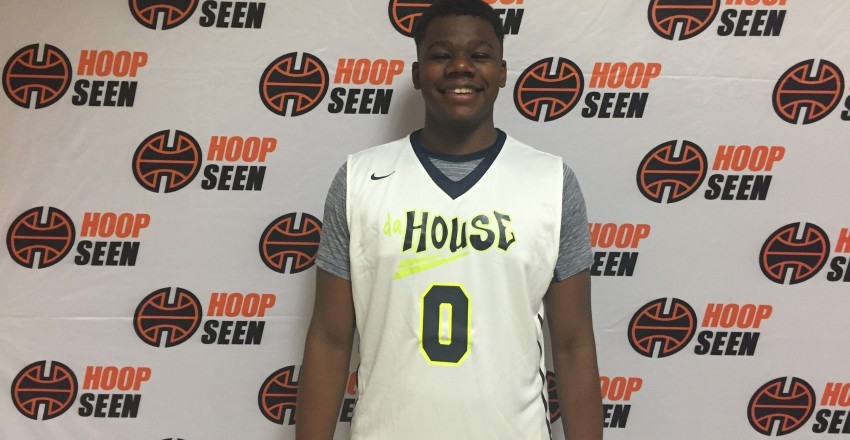 2018 Canton (MS) big man Javian Fleming had a successful travel season last year and his success has carried over to the high school season. The 6-foot-8 center is a formidable double-double threat each time he steps on the floor.
Over the past year, many different college programs have noticed Fleming's ability on the floor. With double-digit scholarship offers and a flurry of interest, the junior is a prime candidate for a breakout spring. Alabama, Mississippi State, Minnesota and Florida Gulf Coast all have been in to see him recently.
In fact, Fleming returned the favor from Alabama by making the short trip over to Tuscaloosa to take in the Crimson Tide's game against Mississippi State last weekend.
"It was a really good visit. I got to watch an intense environment game and have some good conversations with the coaches after the game," Fleming told HoopSeen.com. "They told me they were glad to see that I could make it and they hoped to see me back soon."
Alabama is one of the early offers for Fleming to this point. He make his first trip to campus during the fall to take in a football game. 
Alabama isn't alone in the hunt for Fleming. Many of the programs in the Southeast have made him a priority to this point.
"Kennesaw State, Cincinnati, Louisiana-Monroe, UAB, Jackson State, Stephen F. Austin, Mississippi Valley State, Middle Tennessee State, Auburn, Alabama, Southern Miss, Iowa State, Louisiana Tech, LSU, Florida Gulf Coast, Ole Miss, and TCU have offered me," he explained.
Arkansas-Little Rock, South Alabama, Kansas State, Texas Tech, Missouri, Memphis, Mississippi State, Arkansas, Clemson, Minnesota, Rice, and UCF are some of the other schools also showing high interest in Fleming. 
Despite a wide array of schools involved, Fleming claims no leaders right now. However, after a big April with Team Thad, expect for his recruitment to make another noticeable bump.