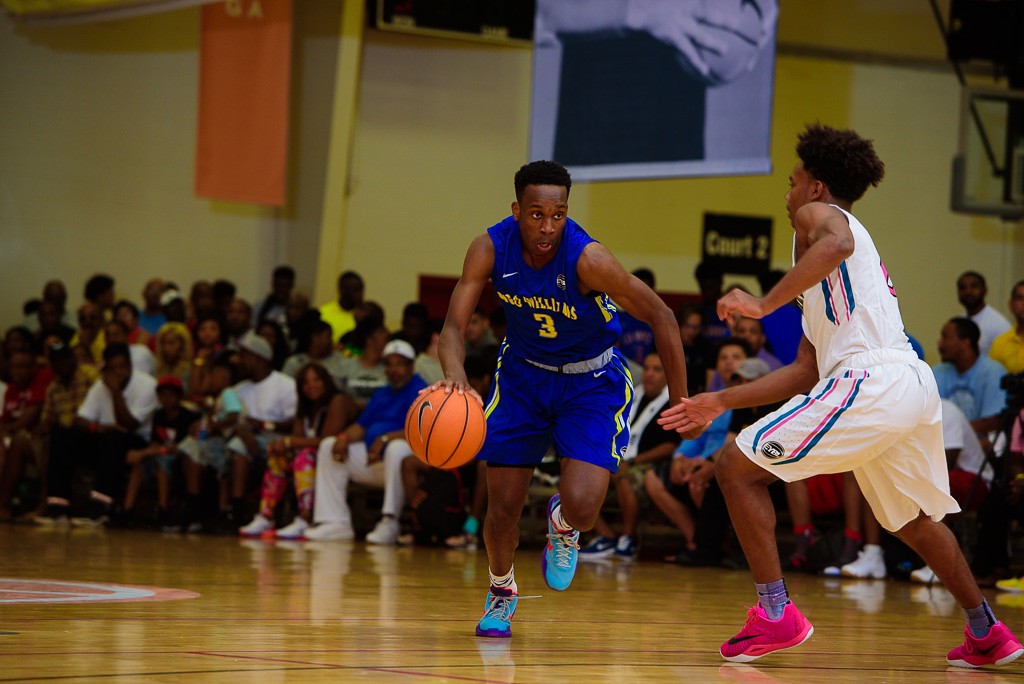 2017 Mouth of Wilson (VA) Oak Hill point guard Matt Coleman announced his pledge to Texas on Monday at the Hoop Hall Classic.
Coleman, a 6-foot-1 point guard, was one of the top remaining floor generals on the board in the 2017 class. This season, the Longhorns have struggled without a true point guard on the roster. However, with the addition of Coleman, head coach Shaka Smart and his staff should be set for the next few years.
"Constantly you hear, 'Texas, they need a point guard.' I like how they play fast and I know the ball is going to be in my hands from day one," Coleman explained as his reason for choosing Texas on ESPNU.
Smart and Coleman have been extremely familiar with each other for years. In fact, Smart began recruiting the four-star floor general during his time at VCU. Coleman was an 8th grader at the time.
That firm relationship led Coleman to choosing the Longhorns over Duke. He also considered Stanford.
Coleman joins a solid group of prospects in Texas' 2017 recruiting class, as Jase Febres, Royce Hamm, and Jericho Sims have already made their pledges to the program.