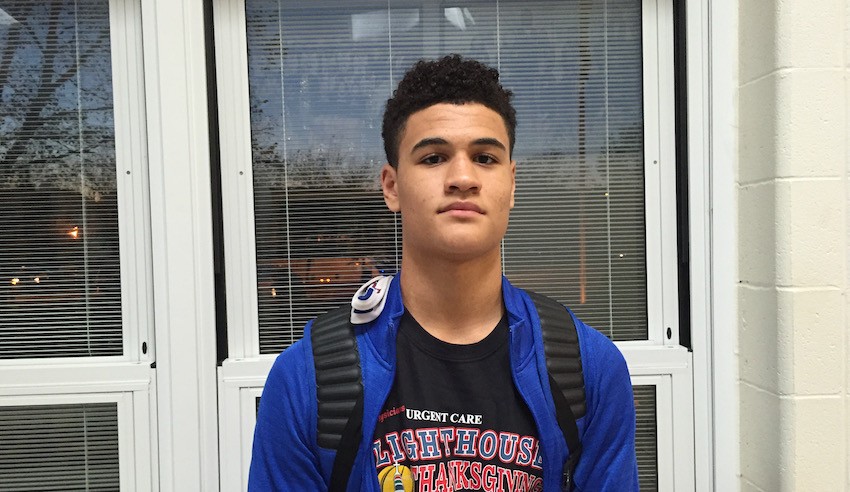 Over the weekend at the Lighthouse Classic, Phoenix (AZ) Hillcrest Prep was forced to play without their top player, Arizona pledge DeAndre Ayton due to emergency reasons at his home in the Bahamas. Nevertheless, the Bruins stepped up in his absence with other players rising to the occasion. One of those players was 2019 guard Josh Green. 
Green, a 6-foot-5 import from Australia, didn't put up the biggest numbers for Hillcrest Prep, but he did a little bit of everything and made quite the impression in his short trip to Corinth, Mississippi. The sophomore made the move from Sydney, Australia to Arizona two years ago. Since his arrival in the states, Green has had to transition to the American style.
"Basketball is a lot different in the states than it is in Australia," Green told HoopSeen.com. "I've really had to adjust to everything. I wouldn't say it's a bad change, though. I've had some good experiences."
Capable of playing both guard positions, Green is versatile on the floor. He can guard anyone on the perimeter with his combination of size, strength, and speed. He also possesses elite athleticism with his slashing ability. However, at this point in time, Green is a terrific passer. He has great vision and touch on his passes, and, at times, he is guilty of being too unselfish. 
Green filled the stat sheet in two games at the Lighthouse Classic. His versatility and ability to be a two-way player with his scoring, passing, rebounding, and defending make him a valuable player in the 2019 class. 
Shortly after his play at the Lighthouse, TCU extended a scholarship offer. Horned Frogs' assistant Dave Patrick is known for his ability to recruit Australia, especially after landing Ben Simmons at LSU. Several other programs have already offered Green scholarships, too.
"I have offers from California, UNLV, Utah State, San Francisco, UT-Martin, and Prairie View. Arizona, Stanford, and Boise State are some of the schools showing interest."
As the 2019 national rankings begin to develop and expand, expect to see Green's name emerge. He emerged over the weekend as a legitimate high-major prospect and someone Power 5 programs will closely follow over the next few years.