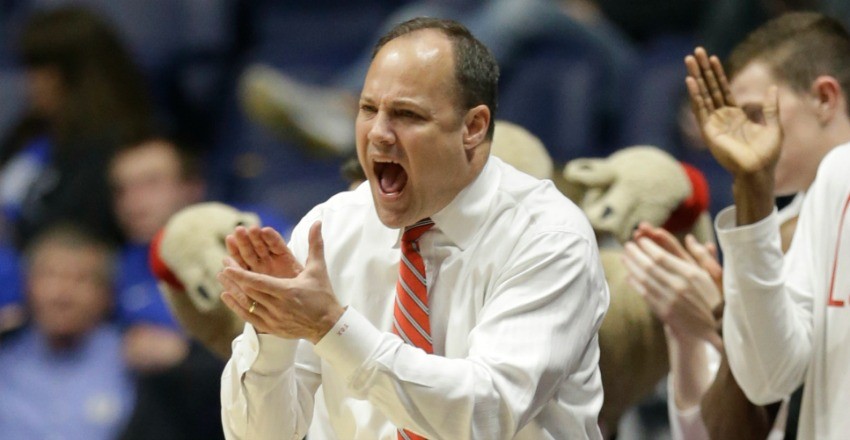 One of the best upside forwards out of the south, things have come to a close for Nic Claxton on the college recruitment front. A 6-foot-9, long and wiry forward with his best basketball still ahead of him, Claxton sifted through the process before selecting the Georgia Bulldogs as his college of choice on Monday afternoon.
Boasting great upside standing over 6-foot-9 and solid face-up skills from the 20-feet and in, Claxton is an excellent pick and pop option out of the frontcourt as someone that can extend the defense with the perimeter jumper. Very skilled from the mid to high-post region on the floor, the Legacy Charter School product has a variety of moves within his repertoire of scoring abilities, something that should be welcomed immediately in Athens next year.
While there is some things that Claxton does have to work on, including packing on the proper weight onto his slender physique, and also playing more inside-out rather than the outside-in, Claxton is the type of player that all coaches salivate over. The Team South Carolina prospect can be molded appropriately due to his coachable mindset as he can play a variety of sports in the frontcourt, regardless of which side of the floor that he might be on.
The son of Charles Claxton, a former Georgia Bulldogs star big man, the Legacy Charter star selected the SEC gang over the likes of NC State, Baylor, and Florida State. One of the top talents not to play on a shoe sponsored circuit this summer, Claxton could become one of the revelations in the coming years and for the NBA scouts. There is a lot to be worked on but finding big men that can extend the defense with the perimeter jumper, yet have the length and quickness to protect their own basket, is always a need, assets that can make the intriguing forward a valuable commodity in the future.
In selecting the Georgia basketball program, Claxton gave insight on what stood out to him about the situation in Athens. "It is where I feel the most comfortable," the high upside senior stated. "I feel like Coach Fox and the staff will me in a situation to succeed right away."
The second commitment in the 2017 class for the Bulldogs, Claxton now joins recently committed and top-50 small forward Rayshaun Hammonds, together creating a strong core of talent for Mark Fox's bunch. Look for Georgia to pursue a lead guard recruit in the coming weeks due to the pending graduation of JJ Frazier, the star floor general for the program based out of Athens.