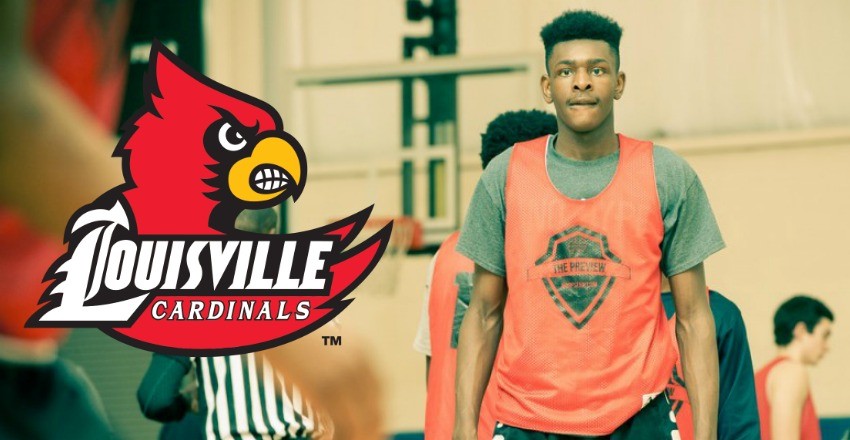 Already boasting a top-10 recruiting class and the best group of seniors within the loaded ACC heading into the early signing period, Louisville loaded up that much more on Sunday afternoon. Lance Thomas, a 6-foot-8 combo forward out of Norcross High School, gave his verbal commitment to Rick Pitino and his staff.
Thomas, a mix and match forward that can do a bevy of things on the playing floor, is someone that should grow nicely within the confines of the ACC program. While his immediate presence might not be felt for another year or two, the word most tossed around with the Peach State native centers around potential and upside. While he isn't a great jump shooter or a low post asset, Thomas is the perfect, new era small-ball power forward that can defend different spots, rebound the basketball, and also score it from 15-feet and in.
Entering the month of July, Rick Pitino had never even recruited the Norcross High star. After getting a look at him with his Team United bunch as he was evaluating top-50 guard Alex O'Connell, a fellow teammate of Thomas', the Louisville head boss immediately gravitated towards the top-125 recruit. Beating out the likes of USC, Florida and Miami for his services, the 6-foot-8 senior is an excellent, versatile addition for the Cardinals.
On the Nike EYBL circuit this past summer, Thomas wasn't the most efficient of scorers of the basketball. However, he still was able to touch various portions of the stat sheet where he averaged over nine points, five rebounds, two blocks, and an assist per game. It is that versatility that should make Thomas an excellent piece to throw into various lineups on the playing floor.
The fourth commitment in the 2017 class, Thomas joins recently committed and prolific scorer of the ball in Jordan Nwora, along with top-25 recruit Malik Williams, in creating a star studded frontcourt next year. Throw in Darius Perry, another product of the state of Georgia, and Louisville has cemented its case for a top-10 recruiting class with the early signing period less than two weeks away.