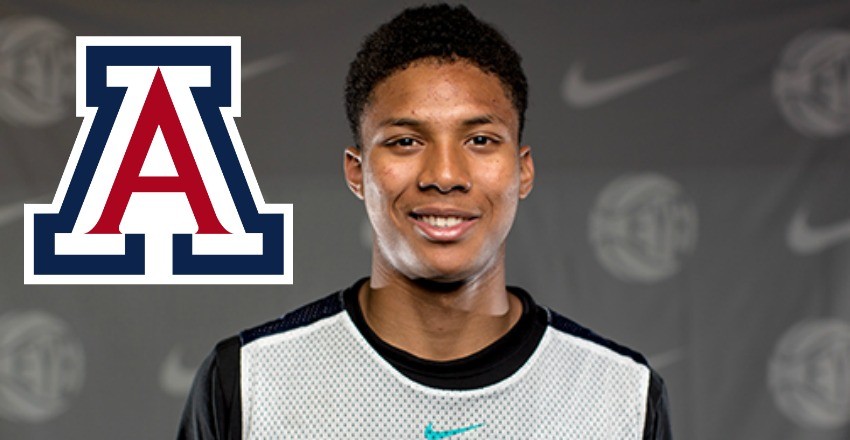 The work that the staff at Arizona has done since Sean Miller took over in Tucson has been nothing short of impressive. However, the 2017 class has added even further to the profile of the premier head coach and what he has been capable of doing on the recruiting front. Today, things got that much better thanks to the commitment of Ira Lee.
A 6-foot-7 power forward from California, Lee had narrowed things down to a final three that consisted of the Wildcats, California, and Oregon. After visiting Tucson last weekend for the program's Red-Blue Scrimmage and having seen his other two finalists, the Crossroads School forward called it a day with his recruitment in giving the Wildcats another top-60 commitment.
Having put together the top class for 2017 primarily thanks to the commitment of five-star big man DeAndre Ayton, landing Ira Lee only helps the Bahamian native's ability to produce more easily within the interior. Where Lee is a tremendous high post big man where his motor never turns off, the consistent producer could be someone that is used out of most high-low sets in finding easy baskets and opportunities for his soon-to-be teammate near the goal.
Running on the UAA circuit this past summer with the MWA Elite bunch, Lee was able to post solid numbers across the board. Making over half of his field goal attempts aiding in his 14 points per game averages, Lee should be someone that can help out on the scoreboard as a 15-feet and in forward. Thanks to his motor, instincts, and toughness, the California native is capable of rebounding the ball within traffic giving insight into his near eight boards per contest. Throw in his added feel for the game and consistent mindset and Arizona picked up one of the top competitors from the 2017 class.
Sitting with three, top-60 commits from the 2017 class coming in the form of Lee, Ayton, and 6-foot-5 swingman Brandon Randolph, to go along with top-100 lead guard Alex Barcello, Arizona sits firmly with the best class in all of the land. They remain highly involved for top-25 recruits Lonnie Walker and Brandon McCoy where it is expected that the Wildcats land at least one of their final targets in the coming weeks.