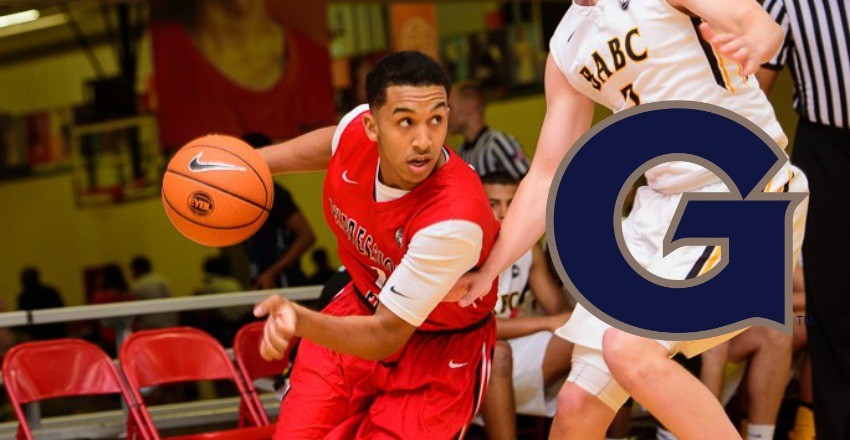 One of the quickest and pound for pound, most talented lead guards in all of the 2017 recruiting class, Tremont Waters decided to end his college recruitment on Wednesday. The 5-foot-10 lead guard out of New Haven, Connecticut, fresh off of a visit spree this fall, gave his verbal commitment to John Thompson III and his staff at Georgetown.
During his underclassmen years, Waters was already a highly acclaimed prospect that had more than enough suitors. Programs such as UConn, Seton Hall, and Providence had invested early time and offers in the 5-foot-10 floor general but as the process wore on, many others entered the fray. Down to a final seven of Kentucky, UConn, Duke, Georgetown, Kansas, Indiana, and Yale, it was the Hoyas that won out for the services of the top-50 target.
Attending South Kent School during his first three years of high school play going up against the very best within the NEPSAC before transferring into his local Notre Dame High School this past fall, the Connecticut native furthered his stance as one of the best in all of the land on the Nike EYBL circuit this past summer running with the Expressions Elite program.
While Waters gives up an inch or two to his peers in the backcourt, it is his advanced skillset, remarkable feel for the game, confident but accurate outside shooting prowess, and nifty converting skills in the lane that has made him such a difficult point guard to stop. In recent months, the entertaining prospect has become a much better playmaker and distributor of the basketball and as always, has exerted premier on the ball defense and excellent instincts in playing the passing lanes off of the perimeter.
Aided by three other top-50 recruits on his travel team this past summer, Waters did a little bit of everything, filling up the stat sheet each time he hit the playing floor. Scoring over 12 points per game and dishing out nearly five assists, the floor general cemented himself as one of the top playmakers in all of high school basketball. Sure, he does need to touch on his turnover count as he is displays a high risk type of playing style, but the fact that Waters can average over two steals but rebound it over four times in any given game brings further insight into how active and productive the top-50 guard really is.
Kicking off their 2017 recruiting class with the commitment of Waters, while there had been some debate of late about the staff in Washington, DC and its ability to land top shelf talent. the Expressions' star should help squash the pessimism for a bit. Look for Georgetown to remain heavy in the mix for the a few others this fall as they pursuit the likes of top-125 combo guard David Beatty and high upside and versatile forward Antwan Walker.