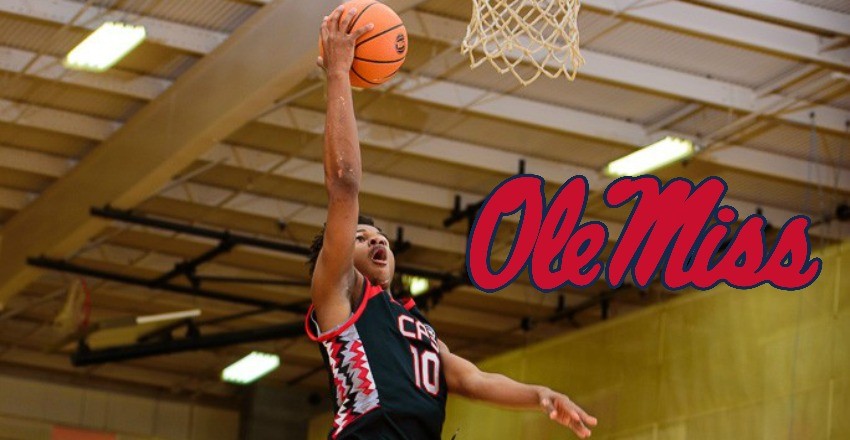 Finding guards that can get up shots and bring some electricity to the playing floor has not been much of an issue for Andy Kennedy during his stint thus far at Ole Miss. Today, the SEC bunch found its next weapon in the backcourt coming in the form of Devontae Shuler, a 6-foot-2 combo guard with major athleticism at the basket and an ever-improving jumper from deep.
A well put together guard from the state of South Carolina that is now entering his second year of play at the prestigious Oak Hill Academy program in Virginia, Shuler is someone that burst out onto the scene two years ago. Due to his mix of quickness, toughness, and explosiveness at the basket, Shuler had become one of the more entertaining prospects to watch off of the east coast. While there were questions around whether he was a point guard or more of a scorer, it seems that it was the latter role that he has flourished in during his upperclassmen years of high school play.
Running with the CP3 All-Stars bunch this past summer alongside top ranked big man Wendell Carter, Shuler showed great strides with his jumper while also causing great havoc in the backcourt in defending the passing lanes. While he played more off of the ball than on it, Shuler was able to chip in over 11 points per contest, aided by his near 50-percent shooting from the field and close to 40-percent numbers from beyond the arc.
Shuler does need to settle less and learning when to use his new and improved jumper and when to attack the gaps is the next step in the senior's game, but the explosiveness and inside and out scoring package from the east coast recruit is very promising. The fact that he is willing to and capable of producing on both ends of the floor just adds further to what Shuler brings to the table for the Rebels in the years ahead.
Now the second commitment in the 2017 class for Ole Miss, Shuler joins sharpshooting off guard Parker Stewart in solidifying the SEC bunch's backcourt for years to come. Look for Shuler to be used on and off the ball as a playmaker but more so, as someone that will put the ball through the basket in heavy allotments and in the meantime, entertain Rebel fans with his athleticism and energetic playing style.