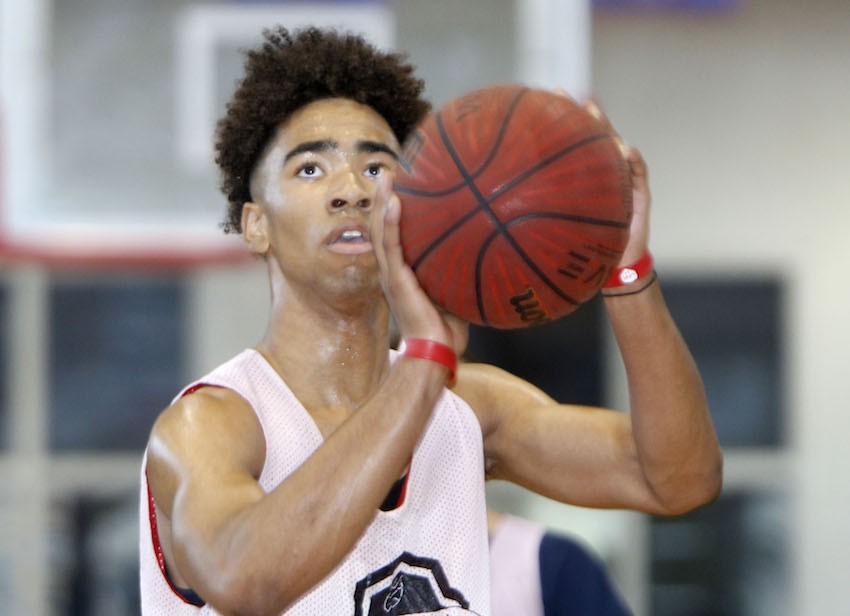 2017 Madison Academy (AL) combo forward Myles Parker is anticipating a big year on the hardwood this season, as he looks to lead his Mustangs squad to yet another state championship run. Things will look a little different for the Huntsville-area powerhouse, as five-star guard Joshua Langford graduated and will suit up for Michigan State this season.
Nevertheless, people still have big expectations for Madison Academy. Parker is ready to show the state he's ready for the limelight. 
"I'm excited for the season to get here," Parker told HoopSeen.com at the Fall Preview. "We want to repeat as state champions."
The recruiting process has been moving slowly for the 6-foot-7 senior. However, things are beginning to heat up as the early signing period approaches.
"Appalachian State, North Dakota, and Tennessee State have offered me so far. I'm taking an official visit to Appalachian State the weekend of October 21st, so I'm excited for that."
The Appalachian State coaching staff has made Parker a priority since the fall recruiting period began on September 9th. They have made the trip to Madison Academy to visit a few times over the past month.
"The coaches have told me they need one more position to fill in this class and they want it to be me. They've came to school several times to see me. They've definitely made me a priority," Parker said.
Parker plans to sign during the late signing period in April.