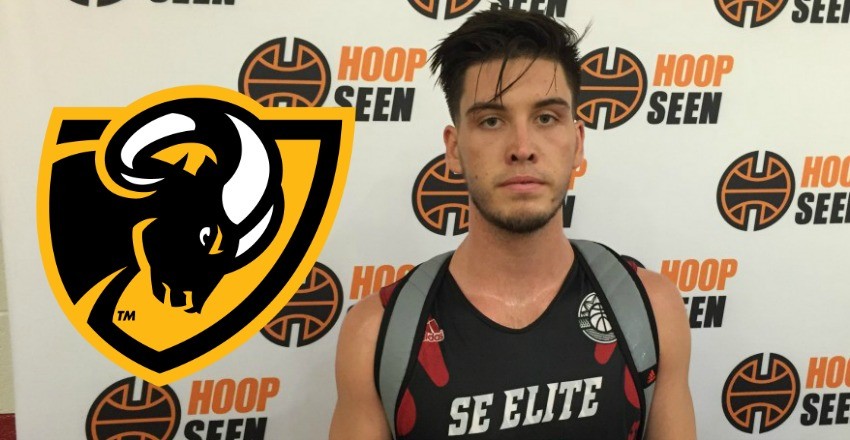 After picking up top-75 lead guard Lavar Batts a few weeks ago, VCU has remained hot on the recruiting trail where they landed the commitment of premier rebounder, Marcus Santo-Silva. The Atlantic 10 bunch added another to its cupboard of talent today as Sean Mobley came off the board in favor of Will Wade's program.
A 6-foot-8 forward out of the powerful and successful Montverde Academy program, Mobley is one of the better mismatch forwards off of the east coast. Comfortable most playing out on the perimeter, the Sunshine State native's best assets are in his ability to read the opposing defense and make the proper play and pass thereafter.
Running with the CP25 SE Elite program this past summer alongside Clemson commit Malik William and Florida State commit Wyatt Wilkes, Mobley bought into being the glue guy to his bunch. While he has vastly revamped his physique as he has cut some of the excess body fat and because of it, gotten a lot quicker and more athletic, it is ball skill improvements that jumped out during his time spent on the adidas circuit.
While he is not and should not be seen as a prolific scorer of the basketball, Mobley is rather someone that buys into the miscellaneous. He can rebound the ball within traffic in the lane, hit the catch and shoot jumper when space is given to him, but also playmake off of the first few dribbles to the basket. Given the proper assets around him, talents that VCU commonly places out onto the hardwood, the Montverde product should flourish within the Havoc system that the Rams display.
Beating out the likes of MTSU, Dayton, and West Virginia for the Florida native, Mobley gave further insight on his decision. "I like the school a lot," he told HoopSeen. "I love Coach (Will) Wade and the rest of the staff. They're making moves in the right direction."
The third commitment in the 2017 class at VCU, expect for the Rams' coaching staff to hunt at least one more in closing out its senior crop as they remain heavily in the mix for power forward and high-energy Victory Rock Prep star Mayan Kiir.