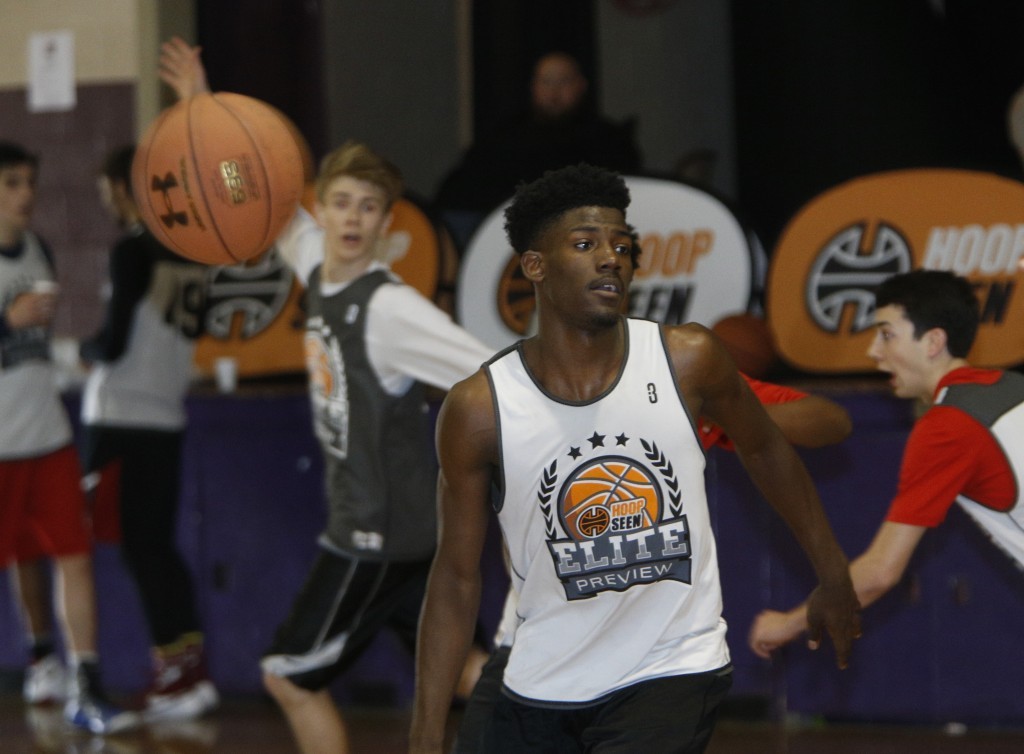 North Alabama struck gold earlier in the week after receiving a commitment from 2017 point guard Payton Stovall. On Saturday, the Lions received more good news, as 2017 Helena (AL) wing Jon Brown also announced his pledge to the Division II program.
"I just felt like North Alabama was the best fit for me," Brown told HoopSeen.com. "My first time on campus, I felt like I was at home. I also love the coaching staff and how they made me one of the top priorities."
Brown, a strong, 6-foot-3 wing, was one of the top performers at the Alabama Elite Preview in March. His strength and size separate him from other guards, and he has the ability to hit shots from the perimeter. North Alabama head coach Bobby Champagne saw Brown's performance first-hand at camp.
During the travel season, Brown and Stovall teamed up together with Team Carroll. Both prospects developed a strong relationship, and Stovall's commitment played a big part in Brown's weekend decision.
"Payton and I automatically clicked with Team Carroll and I enjoy playing with him. I wanted another chance to play with him. Coach Champagne and Coach McCarter think we could be the talk of the town and play in front of a packed arena each night and be impact guys." 
Brown received a handful of interest from Division I schools, including an offer from Alcorn State. 
Brown is ranked No. 12 in the 2017 Alabama state rankings. He and Stovall (ranked No. 19) make quite the duo for the Lions in the 2017 recruiting cycle.