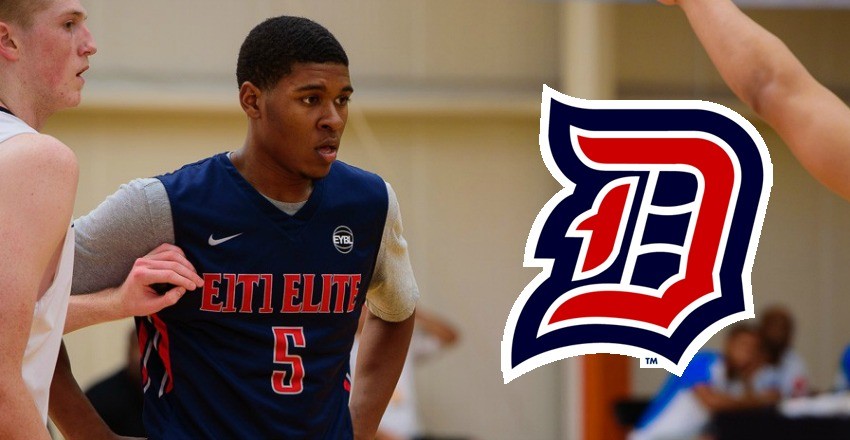 A top-35 recruit out of the loaded state of Florida, Darius Banks came off the board on Sunday afternoon. A strong bodied shooting guard with good size standing at 6-foot-5, the Sunshine State native made it official in favor of the Duquesne Dukes.
A consistent deep threat from off the catch, Banks should fit in seamlessly on the Bluff. Bringing good size to the shooting guard spot on the floor, the St. Petersburg High star has relied upon his shot making skills in the past to produce yet has improved some in recent months when it comes to developing his ball skills as a jumbo play maker off of the wings of the floor.
Entering the new college basketball season this winter, Duquesne will miss the Micah Mason dearly where the combo guard was one of the better shooters in all of America the past few years. While Jim Ferry's crew quickly revamped the roster by landing two graduate transfers this past summer in the likes of Kale Abrahamson and Emile Blackman, they too will leave a giant gap on the wings of the floor.
Duquesne did add a major shooter of the ball from the 2016 class in Spencer Littleson but the need for scoring from off the perimeter will be an immediate need once the St. Pete product hits the A10 program next fall. Capable of becoming a multi-positional defender and a guy that can rebound the ball fairly well from off of the perimeter, Banks should be able to contribute early on.
The second commitment in the 2017 class for the Dukes, Banks joins fellow Florida native and lead guard Jamari Wheeler in creating a solid backcourt tandem early on. The next step for staff in Pittsburgh is to land a piece or two in the frontcourt but at the time being, looks have to created one of the better classes thus far within go the Atlantic 10.