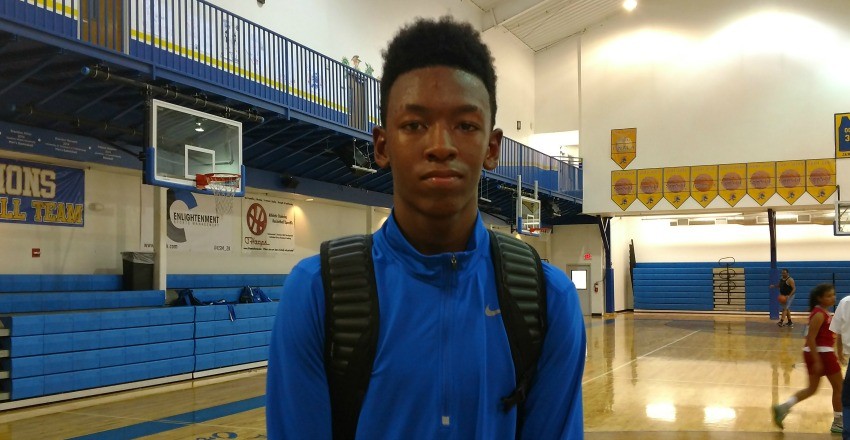 Every year, there seems to be someone that that pops out of relatively thin air and enhances their stock so quickly that it would be easier catching up with Usain Bolt on the 200-meter dash than figuring out the latest on the respective recruit. This couldn't be truer within the state of Florida where CJ Walker looks to be the next man up.
A 6-foot-7 forward that oozes impeccable upside due to his agility, length, evolving skillset, and consistent motor, there is not much to not like about where the Orlando Prep product can be in two years.
Getting a look at the sophomore during his high school's open gym on Friday at Orlando Christian Prep, the younger forward went up against top-100 junior Nassir Little and didn't back down one bit. He showed off the ability to sit down and guard on the perimeter, finished at the basket, and was a menace on the glass. The next day, Walker did more than just that at the E1T1 Showcase; the Bronx native, who moved to Florida three years ago, was a top standout displaying an even better skillset than originally thought.
One thing that we all must enjoy about the New Yorker is the fact that he never stops playing hard. Toss in the matter that he has grown over two inches within the past calendar year and could still squeak out a few more shows even more promise to his respective profile.
After being seen by a throng of college coaches on Friday evening, UCF and Iowa State tossed their hats into the mix with a scholarship offer. On Monday, Louisville head coach Rick Pitino came down to see his teammates, Little and lead guard Rondo Segu, except the legendary coach was taken aback so much by Walker that he also gave out an offer.
Things are far from complete in the ascension of CJ Walker. His excellent playing demeanor, worker's approach, length, and versatility is all a breath of fresh air which should enable for the 6-foot-7 sophomore forward to incorporate himself into most top-100 rankings before his high school career is over with.