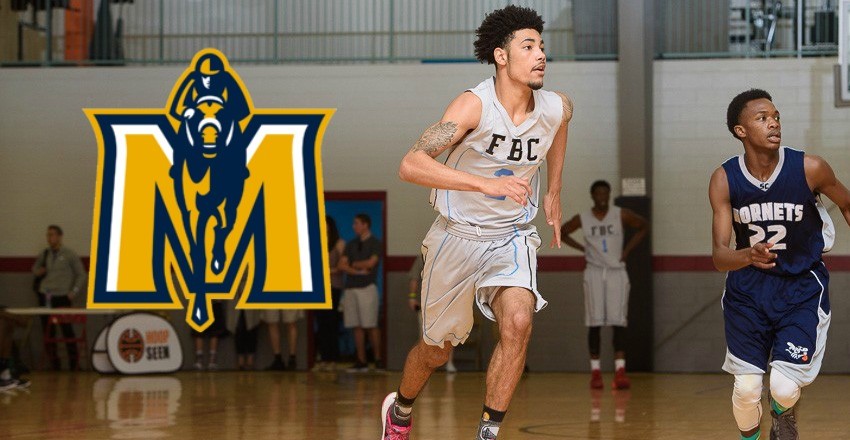 A priority recruit for a bevy of better programs throughout the mid-major ranks, Tevin Brown came off the board on Saturday afternoon.  The 6-foot-4 wing out of Fairhope High School in Alabama, gave his verbal commitment to the Murray State basketball staff during his official visit to campus.
The success of the Murray State basketball program has been built on talented but under the radar prospects that tend to flourish once they step foot onto the Murray, Kentucky campus. Tevin Brown fits the mold perfectly as the southern recruit didn't play on a shoe sponsored team, though, when he did face off against the better squads with his CP25 SE Elite FBC bunch, he tended to be the reason for why his group would come out with the win.
Displaying good length, quickness, and a motor, Brown can instantly become a versatile defender out on the perimeter. While he does need to get a bit stronger and also work on his handles, the consistency that he has shown in making open jump shots should enable for the Alabama native to give a lending hand for success upon stepping foot onto campus next fall.
While others such as Illinois State, Arkansas-Little Rock, MTSU, ODU, and FGCU chased after Brown, it was the comfort of the MSU program that led to his commitment. "I just feel at home here and I was excited right away," Brown said following his verbal during his time on campus on Saturday. "I just liked everything about it. The style of play, the way they do things, and how they carry themselves."
The first commitment in the 2017 class for Matt McMahon and his crew, Murray State will remain hot on the trail as they remain in the hunt for the likes of Jamir Moultrie, JA Morant, and Javan Johnson.