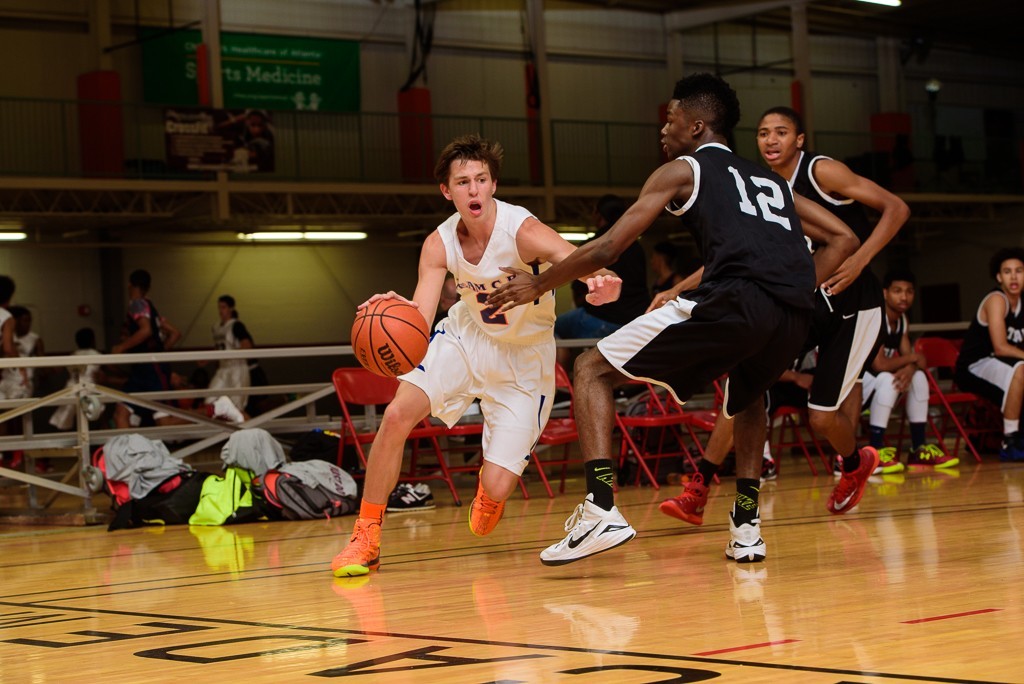 Growing up, 2017 Nashville (TN) Independence point guard Grayson Murphy watched Belmont basketball games, dreaming of one day being the hometown kid suiting up for the Bruins. That dream came one step closer Monday afternoon, as he made his verbal pledge to Rick Byrd and Belmont.
"Belmont is the best fit for me as a player and a person," Murphy told HoopSeen.com. "I think I fit in really well there. I grew up going to the games and cheering for them on TV. It's close to home and my family can come see me play. I'm excited to be a part of it now."
A scrappy 6-foot-2 guard, Murphy has been a staple standout at HoopSeen events over the past two years. He burst onto the scene at #Gibbons last May, where he helped lead Team Corey Brewer to a deep playoff run in the 16U division. Murphy is one of the biggest competitors that has walked through Suwanee Sports Academy over the past few years, as his motor and will to win spread to his teammates. He's the epitome of a winner, and expect Murphy to be a bracket buster in the Ohio Valley Conference at Belmont.
Murphy was named to the All-Tournament teams during #Gibbons and #BOTS each of the past two years.
Byrd and his staff followed Murphy closely during the July evaluation periods, especially at the Best of the South. Belmont expects him to be an immediate contributor when he steps on campus.
"Coach Byrd wants me to help contribute to the team. He wants me to play my game and be a point guard and run the show."
Murphy was followed by a host of college programs during July. He chose the Bruins over scholarship offers from Austin Peay, Furman, Jacksonville State, and Lipscomb.
He is the first member of Belmont's 2017 recruiting class.