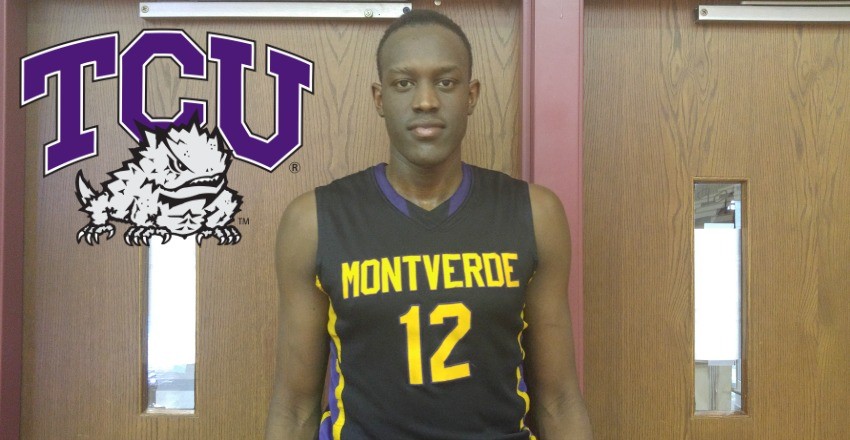 The news has been good for the TCU Horned Frogs of late. After hiring Jamie Dixon as its new head coach earlier in the spring, the Big 12 bunch quickly secured a top-50 commitment coming in the mold of facilitating guard Jalen Fisher, before then securing the services of two, top-125 commitments from the 2017 class recently in Kevin Samuel and RJ Nembhard. On Wednesday, already committed to TCU from the senior ranks, Kouat Noi has changed around his plans and will head to the Fort Worth campus this fall.
While he can be perceived by some as a tweener forward, Noi is strictly a ballplayer. Very active and engaged on both ends of the floor, the 6-foot-7 forward can defend different spots all throughout the court, has become much more skilled as a play maker, and improved both as an athlete and as a jump shooter.
After hiring Dave Patrick, an assistant with deep ties to Australia as the former LSU assistant was the catalyst for Ben Simmons' lone year in Baton Rouge, the newly hired coach went to work in landing the services of Noi this past summer.
Intending to attend TCU next fall as a member of the 2017 class, Noi gave insight on why he decided to make the switch and begin his college clock this winter. "I just had confidence in myself and in the coaches," Noi said. "They never gave up in trying their best to get me over there, so I felt very comfortable."
Someone that can play multiple spots all throughout the floor, while the jump will be quick, the Aussie forward spoke highly about his chances at the Big 12 school. "I am going in there with an optimistic mindset and just bringing my game," he told HoopSeen. "Being the guy my teammates rely on when they need something done offensively and defensively."
Now the fourth commitment in the 2016 class, TCU wraps up, what looks to be, a very versatile and sturdy class that the new Jamie Dixon era can be built upon for future success as Noi joins the likes of the aforementioned Fisher, to go along with shooting guard Josh Parrish and explosive wing Desmond Bane.