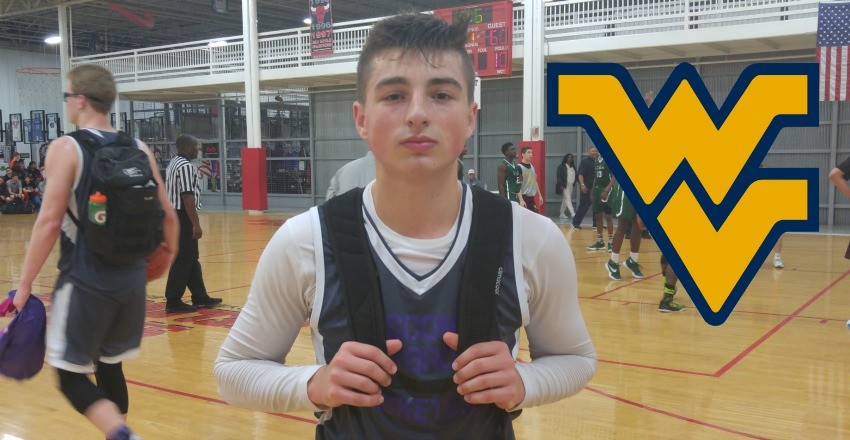 Much has been said about the lacking amount of talent in the 2018 class, especially at the lead guard spot on the floor. West Virginia heard the noise and went to work as they solidified the point guard positon for years to come with the commitment of Jordan McCabe. Giving his verbal to the Mountaineers at his local high school on Tuesday evening, the Wisconsin native should be seen as an immediate playmaker and tough competitor straight out of the gates.
While several of the local Big 10 programs including Minnesota, to go along with DePaul, Missouri, Green Bay, and Milwaukee, remained in the hunt for the 5-foot-10 floor general, the Mountaineers won out at the end of the day. Running with the Wisconsin Playground Warriors 16-under squad this past summer, McCabe was one of the most consistent producers on the playing floor.
Due to his steady approach, competitor's mentality, and giant amounts of talent and ball skills, McCabe typically is one of the most entertaining ballplayers that one will get the chance to watch. There is a lot of flair but also tons of substance with the Kaukauna High star as he uses a mixture of ankle breaking handles, super quickness, change of speeds, and an unreal feel for the game in beating his defender off the bounce before then converting from off of the pull-up, or making the appropriate pass to an open teammate.
A high-level play maker and distributor at the lead guard spot, McCabe gave insight on his college decision. "There were many things that played a role in my choice but above all else, it was the fact that I have an opportunity to play for a hall of fame coach and in a system where I feel I fit best," the Midwest recruit stated about his future head coach, Bob Huggins, before speaking on his role at the Big 12 program. "They see me as an up-tempo guard that will run the show in the open court."
Location didn't seem to have been much of a factor for McCabe, a facilitating guard that felt at home with the situation at WVU. "I love the setup there in Morgantown with the college campus feel, which is awesome," he told HoopSeen. "The facilities are top of the line and the remodeling of the Coliseum will be even better in that historic location."
The first commitment in the 2018 class for the Mountaineers, the Jordan McCabe news comes on the heels of a top-100 commitment from 2017 class member Derek Culver. Expect for the Mountaineers to remain in the hunt for another option in the frontcourt in the senior class before exploring further options in the younger classes.