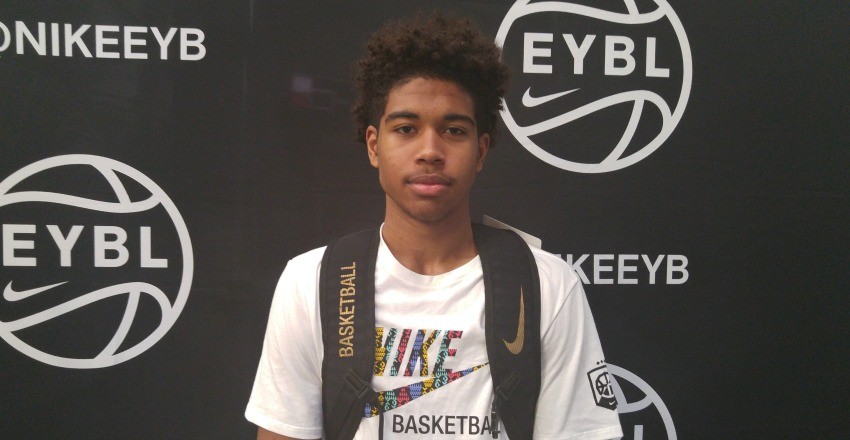 One of the least talked about top-50 prospects in the 2017 class, Ethan Thompson has never been one to blast things out on social media in attempting to bring even further attention to himself. He has relied on his ball play and overall skillset on the hardwood that has made him such a solid college prospect and because of it, has seen some of the best programs from the west coast jump in the picture for the 6-foot-4 guard out of California.
There are a few sticking points with Thompson, two of which belong to the Oregon State basketball program. His older brother, Stephen, is a prospering star for the Pac-12 program as his father is also a member of the coaching staff. However, the Cal Supreme guard made sure to point out that things are not as cut and dry as most believe. "I have been watching my brother being up there at OSU and how he has evolved and expanded his game but I also want to see what is best for me," Thompson stated.
A rising senior that carries excellent grades in the classroom but a penchant for making shots from all three levels on the floor, Thompson has shown that he belongs this week in Los Angeles at the Nike Skills Academy. Going up against the very best, the Bishop Montgomery product has displayed a smooth jumper from off the catch from behind the arc, a solid up-fake and two-dribble conversion from 15-feet, and improved athleticism at the basket. Throw in his underrated play making skills and Thompson is becoming as well-rounded of a two-guard that the west coast has to offer.
Giving a run for his final year of travel ball on the EYBL circuit, Thompson gave insight on his showing this summer. "It has been a great experience being at the Peach Jam. I have just been trying to take it all in and go through the process," the west coast recruit stated. "Playing in international ball with Puerto Rico was a great experience and it helped me expand my game. It was another great experience being around all of the elite players."
Now settling down for a bit before school starts back up, Thompson caught us up to speed as to where things stand with his recruitment. "I am hearing a lot from Oregon State, Syracuse, Cal, Stanford, Utah, UCLA, and USC," the Cal Supreme guard said. He went on to speak further on what the future might entail. "I am trying to take as many visits as possible. After camp is over I am going to set up visits and then see what ones want me the most. My goal is to commit before the high school season starts but I do want to get all my visits done first so it all depends."
Where Oregon State is definitely in contention for the top guard's signature in November, Syracuse has a solid in with the rising senior, a place that his father once suited up at. "I think that they would be a nice fit," Thompson said. "It would be nice playing behind my dad and holding up the Thompson legacy. I have never been out on the east coast but it would be nice."
Looking to create his own imprints on a college program, expect for the very best to further pursue Ethan Thompson as two programs on both sides of the nation have a unique sell to the prospering shooting guard this fall.