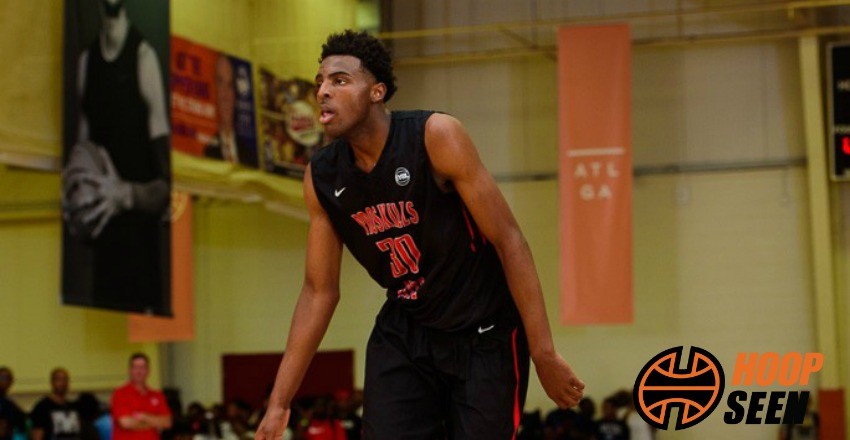 Rick Stansbury did some major damage as an assistant coach during his stint at Texas A&M the past few years. Now the head boss at Western Kentucky, he made have created the biggest splash in his recruiting past as he landed the verbal commitment of Mitchell Robinson today.
A 6-foot-10 center that boasts a 7-foot-3 wingspan, Robinson has been a relatively hard name to follow throughout the winter months as he has gone between high schools in Louisiana and Florida. However, the rising senor burst onto the scene making a giant statement this spring with the Pro Skills bunch on the Nike platform.
Sporting ideal length and super quick feet as he traverses throughout the floor and can produce whenever the game speeds up, the Sunshine State native is an elite rim protector, a guy that averages over four blocks per game in the gantlet that is the Nike EYBL. While he doesn't have much of a low post skillset just yet, he can convert on a hook move over his left shoulder and is a demon on the weakside glass on putbacks. Showcasing shades of vintage Tyson Chandler to him, Robinson is a guy that can throw up a double-double on the final stat sheet without having a single offensive play called for him.
A one-time Texas A&M commit that opted out of his commitment earlier this year, Robinson verballing to the CUSA program is a major statement for the Hilltoppers. Not only is he an elite, blueblood recruit that was developing into a national name, yet heading to a program that doesn't compete in the highest realm should enable for Robinson to be a beast of a producer early on in Bowling Green, Kentucky.
The new head coach at WKU has assembled a great staff with a quality network base that boasts strong ties to some of the better recruits throughout the 2017 class. They have continued to make strides with prospects that would have never thought of the program and the giant commitment of Robinson should allow for smooth momentum headed into the evaluation periods next month.