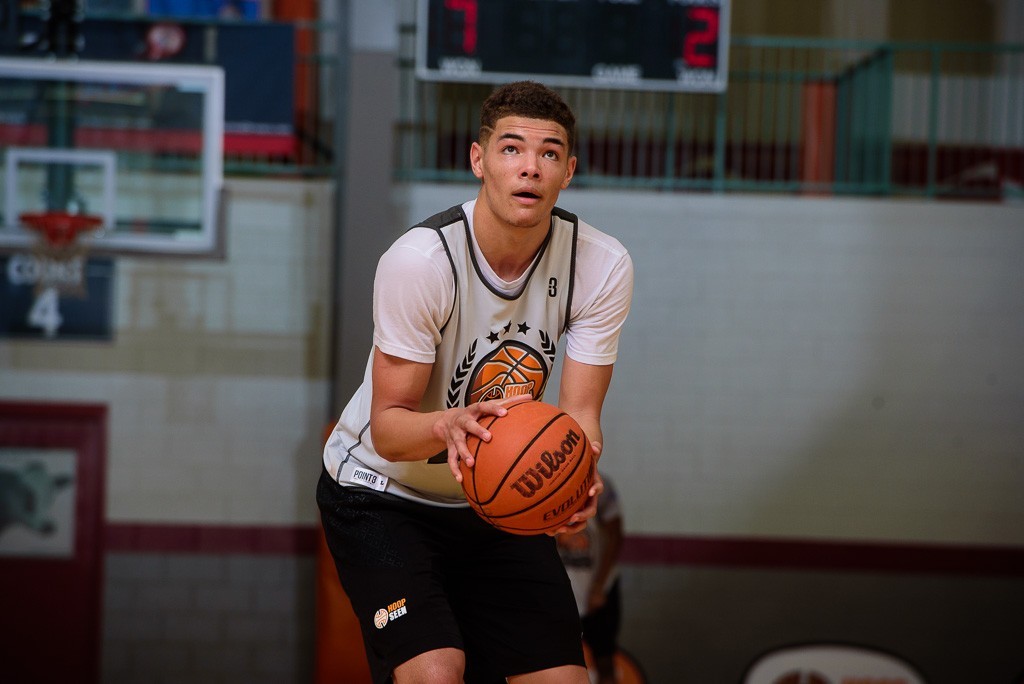 Jordan Usher is getting ready for a busy summer and his frequent flier miles are about to sky-rocket. The 6-foot-6 forward from Canton, Georgia will travel to Italy for the adidas Euro Camp and shortly after returning he will attend the NBPA Top 100 camp in Charlottesville, Virginia. 
Usher has been quite productive on the adidas circuit this season, averaging 20 points and 7.5 rebounds a game. He's top five in scoring and among league leaders in rebounds. 
A visit to Texas in June is also in the works. The Longhorns are in there deep with the hard-playing Georgia native. Trips to Southern Cal and Stanford could also happen in July, he said. 
Usher also told HoopSeen.com that he will attend Wheeler High School for his senior season. He was one of the all-time leading scorers in Sequoyah school history.