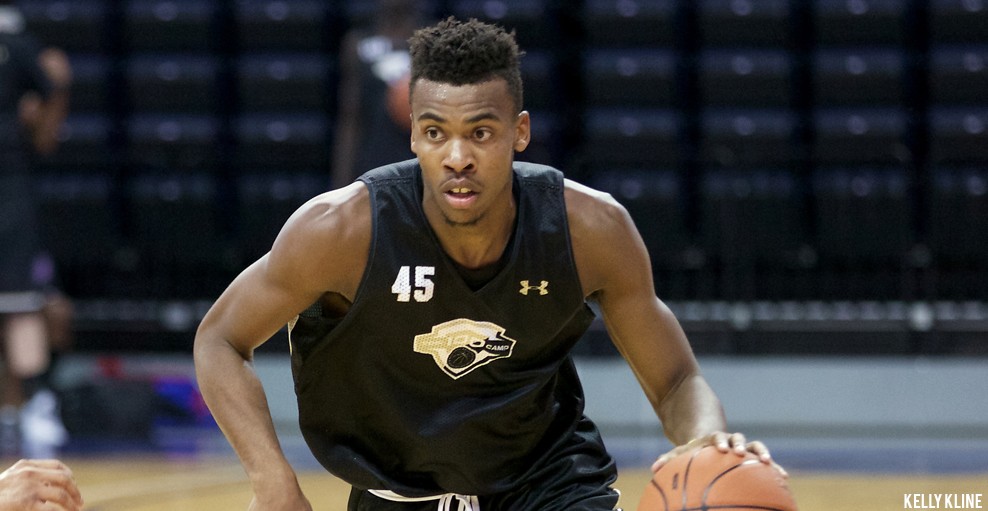 There was a consistent opinion at the 2016 NBPA Top 100 Camp this season. It was this - Paul Scruggs was one of the best players at the camp in Charlottesville, Virginia. 
The Indiana native was an easy choice for our top performers list and his play justified such praise. The 6-foot-4 guard is one of the best players in the class of 2017 and his recruitment has the DNA of an elite prospect.
Scruggs said he's being recruited by Xavier, Illinois, Louisville, Michigan State and Indiana. He's been on the campus of Louisville and is trying to set up a visit tIllinois. As we approach the final recruiting period to the summer, Scruggs said there isn't a frontrunner right now. 
"I could see myself at all of the schools that are recruiting me," he said. "I'll start to decide that before my senior year kicks off…I'm not leaning towards any school yet. All of the schools are the same to me." 
So what will he be looking for in a college program? 
"First is education. Is their education top notch and if they have a business and management part in their school," Scruggs said. Then basketball come into play. "(Do) they let their guards go?" 
Scruggs fancies himself as a Russell Westbrook type of player. Hard to argue with that self-described style of play. 
"I've come from so long in all my aspects of the game and playing as well as I can - hustling, shooting wise, it is all coming together," Scruggs said.