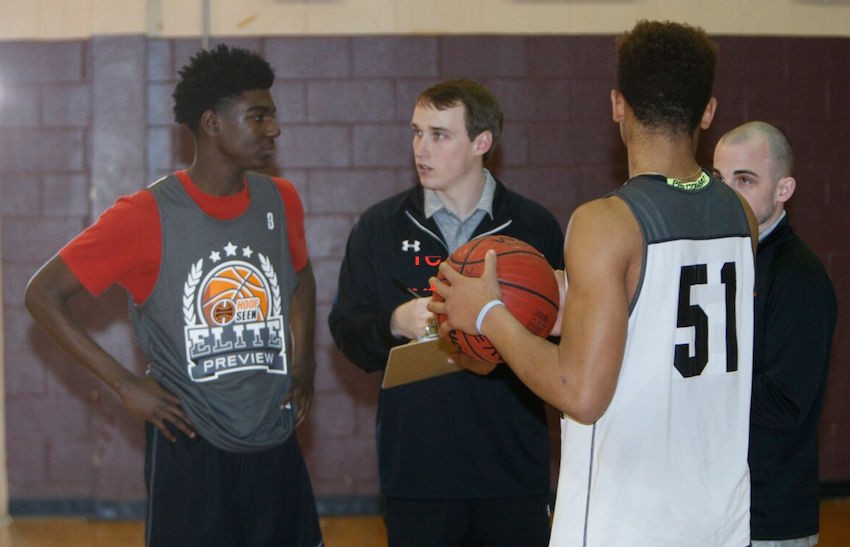 After a Saturday trip to Murray State to participate in their annual elite camp, 2019 Hazel Green (AL) combo guard Kira Lewis, Jr. (left) landed his first scholarship offer, as Racers head coach Matt McMahon extended an official offer.
Murray State has had success recruiting Alabama in the past. The Racers have been able to dip into the South and pull some talented prospects up to the Bluegrass. Their trackrecord is very apparent for Lewis early in his recruitment.
"I like how Murray State gets out and wants to play fast, and they've had two recent point guards go to the NBA. They know how to get you there," Lewis told HoopSeen.com. "It feels good to get the offer. It shows that all the hard work is paying off."
Prior to the elite camp, Lewis took an unofficial visit and toured the Murray State campus and facilities. The entire trip was a successful experience for him.
"The visit on Saturday was great. The campus is very nice and they love their basketball there. The facilities were great, too, especially the new practice gym."
During his freshman season at Hazel Green, Lewis caught the eyes of several college programs. The 6-foot-3 guard has made an early claim as one of the top 2019 prospects Alabama has to offer.
"UAB, Samford, Alabama, Tennessee, and Auburn are also showing interest in me," Lewis explained.
Following his camp at Murray State Saturday, Lewis also made the trip to Alabama to take part in Avery Johnson's elite camp.