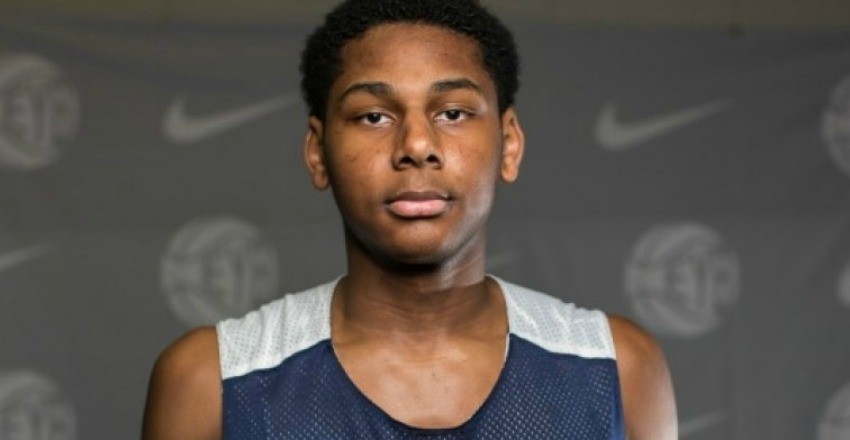 It has been a long time in the making but the things have finally come to an end for Marques Bolden and his college recruitment. On Thursday afternoon and at his high school, the 6-foot-10 big man out of DeSoto made it official by committing to Duke University.
One of the most polished, if not the most skilled big men in the class of 2016, Bolden brings instant stability to the ACC blueblood, a year after the bunch failed to showcase much of an interior scorer. Sporting an excellent frame that he should grow into much further, the Texas native is already capable of scoring over either shoulder in the paint and also facing up and hitting the baby jumper out to 15-feet.
While consistency has sometimes plagued the DeSoto High standout, when Bolden is engaged, there aren't many around as good as him at the current moment, nor are there many others that have as great of an upside.
Bolden's commitment cements Duke's case as the best class nationally in 2016 and maybe, just maybe, the best class ever assembled. Coach K already holds signatures from HoopSeen's top two recruits in the current senior crop in Harry Giles and Jayson Tatum. Throw in fellow McDonald's All-American standout Frank Jackson, top-50 forward Javin DeLaurier, and Aussie wing Jack White, and this particular group headed to Durham will bring quite the following.
Beating out Kentucky and TCU for Bolden's signature, it seems that, once again, a lot will be made of the rivalry that is heating up between Duke and UK. Rightfully so, both teams will be tremendously talented, well-coached, and each will showcase future NBA All-Stars on their respective rosters next season.
The cherry on top to its 2016 class, the Duke Blue Devils have finalized its incoming freshman class as the elite of the elite and will ride into the fall with what should be the top ranked squad in all of America.